Theo Walcott's representatives will meet Arsenal today to discuss terms of his new deal with the club, numerous reports claim, with the winger's current deal set to run out in the summer.
Walcott has been in a contract standoff with the Gunners for some time now, and though Arsene Wenger claimed the situation would be sorted by Christmas, the England international has thus far refused to sign a new deal with the club.
Talks have continued over the Christmas and New Year break, and though it would appear likely that Walcott could leave as Wenger becomes increasingly frustrated at the situation, Sky Sports claims that his representatives are still keen to come to an agreement over his situation.
Wages and playing position are believed to be the problems in securing a deal, as well as the fact that Walcott has seen many of his teammates leave Arsenal for greener pastures over the years. Robin van Persie's exit in particular was believed to have shaken the star, though he has continually insisted he is committed to the north London side.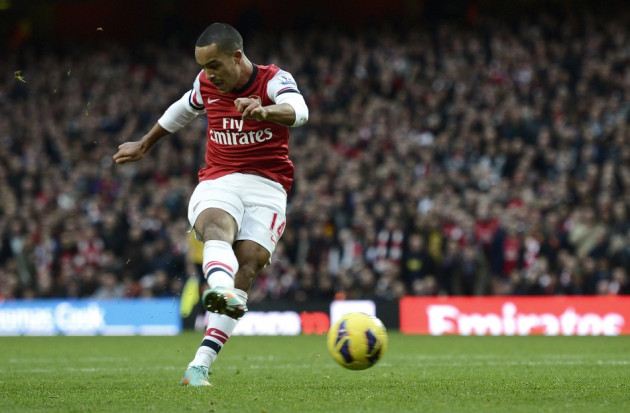 After the Newcastle game on Saturday, in which Walcott scored a hat-trick to take the Gunners to a 7-3 win, he insisted that he is still hopeful of coming to an agreement with Wenger, with the 23 year old saying he wants to concentrate on continuing to show his worth for Arsenal as the details are worked out.
"I'm sure that something will be sorted very soon," he explained. "I've always said I wanted to stay and I enjoy playing for this team. Now we will just see what happens.
"I will continue to play my football and let the people who look after me and the club talk to each other and go from there."
Arsenal have been connected with a range of attacking options in preparation for the January transfer window, but if they can keep hold of Walcott it will no doubt be a boost for both his teammates and supporters as they look to become a force in English football once more.