Arsene Wenger has finally confessed that a failure to provide past Arsenal stars with world-class players caused the sustained exodus of big names over the past few seasons.
The Gunners have lost nearly an entire first team of top quality players in recent years - Cesc Fabregas, Samir Nasri and Robin van Persie among them - because of the club's inability to invest in transfers and compete for trophies.
"They [the players] observe and try to decide if you can help them. If they think you are the man who can help them, they will respect you. The next step for them is deciding whether they are in a squad who can help them to be successful," Wenger explained, trying to outline a top player's thought processes when faced with career decisions.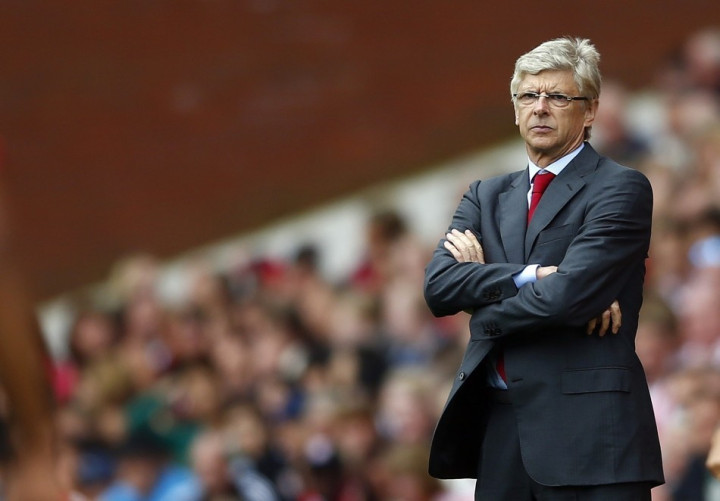 "We had that problem when we were under financially restricted conditions. For some players we didn't have enough stars to be successful as quickly as they wanted to be. Of course, that's one of the problems we face in our job," he said.
In addition to players like Fabregas, Nasri and van Persie, the leak of key talent like Emmanuel Adebayor, Gael Clichy and Alex Song, proved further setbacks for the north London club, particularly because each came at critical moments in Wenger's development and long-term plan.
The fact that rivals like Chelsea and the Manchester clubs had no qualms about flexing their financial muscles did not help either; City are at it again this season and are expected to spend close to £100m this summer alone, if, as the Express believes, move for Real Madrid defender Pepe is completed.
And major investment on players has proven a title-winning route, with City, United and Chelsea having won four major trophies between them over the last two years. By contrast, the last trophy Arsenal won was the 2005 FA Cup.
Over the past eight years, Wenger has stubbornly stood by his policy of training and promoting talented youngsters and although that has paid some dividend, it remains a divisive subject among fans. The good news is that the Frenchman appears to have finally realised large-scale investment is needed and is expected to use a considerable transfer fund.
A good portion of that fund has been offered to Liverpool, for Uruguay international Luis Suarez. And although the deal has now reached an impasse, with the Reds unwilling to negotiate, the fact that a formal bid in excess of £40m has been filed is a huge step forward for Arsenal.
However, Wenger remains insistent he is committed to developing youngsters and believes that his policy will help the club in the long run.
"At Arsenal we are proud to do that, and we have fought against the policy of only buying stars. You have to understand that a player who is a star was at one stage an unknown person who had talent. We want to be the club who gives this guy a chance," the 63-year-old said.
"Previously a young boy never had the chance to become a world class player, but today he has that chance... if he has talent and determination he will get the chance and that's what we try to do. We try to find players who have talent and desire," he concluded.