Thomas Vermaelen is hoping to be fit and ready to face his English Arsenal teammates as Belgium prepare to play the Three Lions this weekend, with the defender still recovering from a groin injury.
Vermaelen has had an up and down season injury-wise, having an ankle operation last year and now having problems with his groin over the last several weeks.
But after missing out on qualification for the Euros, the Belgium side are now looking at the friendly with England as a big game to test their talent, and the Arsenal star hopes to be with his national side for the match.
"I've been struggling for a few weeks now with my groin," he told Sky Sports.
"Of course, it's a friendly game, but it's a big game for us against England at Wembley.
"Everybody wants to play in that game and I'm doing everything to get fit to play in that game."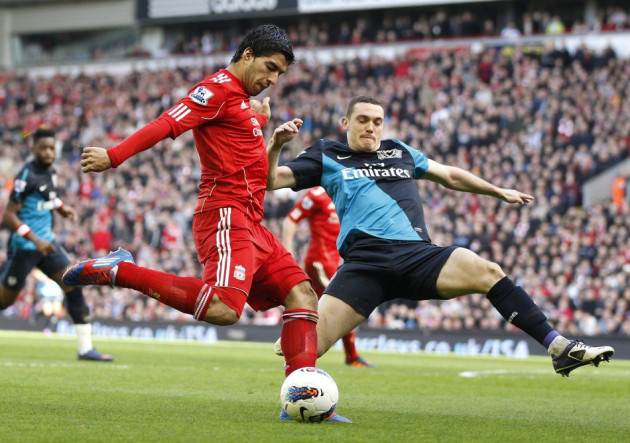 Vermalean's Arsenal teammates will have a big presence in the game, with Alex Oxlade Chamberlain and Theo Walcott both in the squad that are currently stepping up preparations for the Euros.
And he believes that he can use this knowledge of his English counterparts to his advantage, particularly with how often the rest of the Belgian side watch and study English football.
"I think everybody watches a lot of the English games in the national team so I'm not worried," he said of the match.
"Everybody knows the players from England and everybody knows the quality, so it's not a big problem."
The Belgium friendly is England's final game before the side make their move to Krakow in Poland, where they will start training for the opening group match against France on June 11th.
For the Three Lions, confidence is of the upmost importance going into the tournament, and Roy Hodgson will be hoping that of the three Arsenal stars on the pitch, Walcott and Chamberlain came out on top.