Alex Oxlade-Chamberlain has admitted that having Arsenal teammate Theo Walcott on board in the England squad has made him even more excited about the prospect of travelling to Poland and the Ukraine in June.
Chamberlain has been chosen by Roy Hodgson to take part in the England squad for the 2012 Euos, and the tournament will be his first with the senior England side.
And though nerves will certainly play some part in the youngster's trip across Europe, he says having Walcott around will make the transition from Arsenal to England all the more easier.
"It is massive to have Theo in the squad as well," he told the official Arsenal website. "To be named in the squad, straight away you think of everyone else there.
"I have been watching the likes of Steven Gerrard, Frank Lampard and John Terry for a number of years on TV and also playing for England. That only seems like yesterday and now I'm going to be going with them, it is a bit daunting but I can't wait.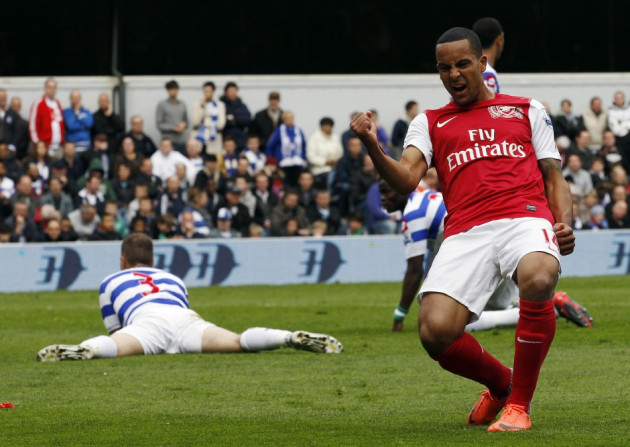 "Straight away, I thought about how good it would be having Theo there, because I have a mate! I get on well with Theo and when I first came to Arsenal he took me under his wing to help me out.
"I know Theo and I know that he went to a World Cup at 16 and enjoyed it. That obviously gives me inspiration and encouragement and I'm really looking forward to it."
Arsenal will be without both stars during June, but Jack Wilshere will be away from Poland recovering from an ankle injury.
Today it was also confirmed by the Gunners that Wilshere would undergo a minor procedure on his knee, after his patella tendon flared up during rehabilitation.
A statement on the Arsenal website read: "Jack will travel to Sweden for a minor procedure on his left knee in the next few days. This procedure is not expected to significantly affect Jack's comeback ahead of next season.
"On returning to England, Jack will resume his rehabilitation with the Arsenal medical team over the summer."