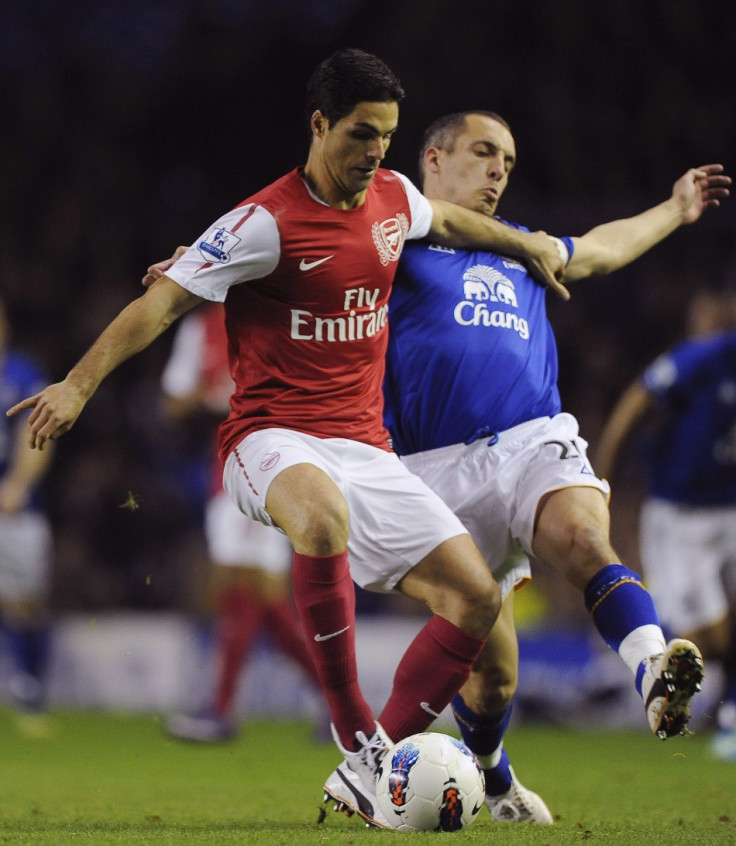 Arsenal have had an absolute roller-coaster of a season so far.
After an atrocious start to the season (and we're not even going to mention the 2-8 hammering against Manchester United) that saw the Gunners win only twice in their first seven games, Arsene Wenger's side have stormed back into a strong third place, with 61 points from their 32 games so far.
The comeback has been boosted by an extremely strong run of recent form that has seen the club win eight of their last 10 games and the club's Spanish midfielder Mikel Arteta has been quoted in a report by The Sun as urging his team mates to not lose focus.
"It's been a big fight, we have come all the way through from the back. We are in a strong position now and we don't want to waste it. We had a setback at QPR and it says a lot for our spirit that we came straight back," the midfielder stressed.
Arteta has played a big part in the Gunners' recent revival, having started each of the last 10 league games and, most importantly, scoring the winner in the Gunners' 1-0 win over Manchester City on Sunday.
Meanwhile, both Arteta and Wenger have urged the club to not lose focus of their goal, ahead of the Gunners' trip to the Molineux on Wednesday evening. The Gunners are two points ahead of the chasing pack of Tottenham and Newcastle and four ahead of Chelsea, in the race for the final two Champions League positions for next season.
"Third place gives you direct access to the Champions League. It's really important. Everyone was saying we were in trouble again because Newcastle look really strong, Chelsea have been winning and I'm sure they'll be there until the end," Arteta explained, in an Arsenal.com report.
"We have the experience to know just to deal with the next game and that is the only important thing. I don't have a points target for third place. The only target we know we can do is to get our resources together for the next game," Wenger added.
Finally, Wenger also cautioned his side against underestimating Wolves, despite being labelled clear favourites.
"I don't think it will be easy. We have some good examples this year when we have dropped points against teams near the bottom. We have to go there with the right mentality and the right approach and sense of pride. When you're playing away from home there are no easy games in the Premier League," the Frenchman said.