Arsenal will begin talks with Theo Walcott over a new contract post Reading clash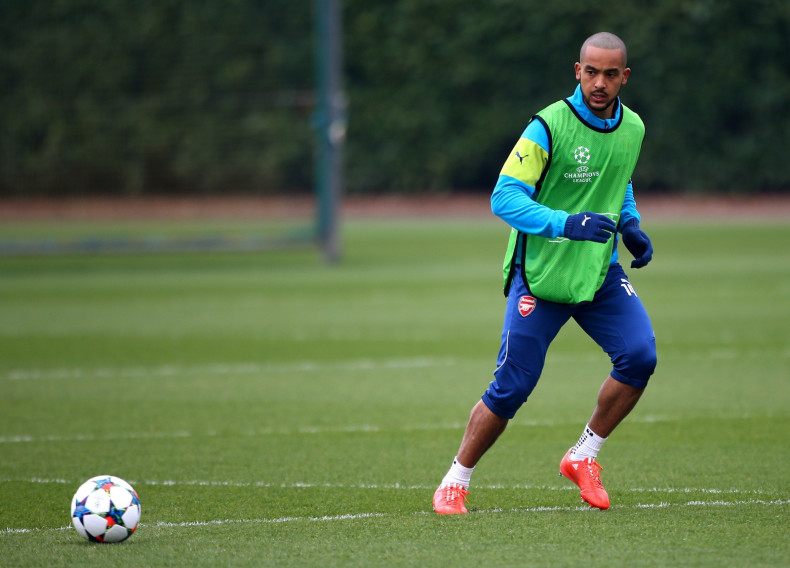 Arsenal are reportedly set to formally open talks with forward Theo Walcott and his representatives over a new contract.
According to the Telegraph, the Gunners will approach the player and his agent sometime over the next fortnight to discuss the details of the new deal. Arsene Wenger had already revealed earlier in the season that initial talks had taken place, only for Walcott to deny any talks.
But the striker, who has failed to feature in the Arsenal first-team since his return from long-term injury, has made it clear that there are no bust-ups between the player and the manager.
The 26-year-old forward, who was in prime form before his injury last January, has failed to nail down a regular place since his return to the first-team, but the manager had revealed that he is being cautious with Walcott as he was not fully ready despite training regularly with the first-team.
The former Southampton player will be entering the final year of his contract at the end of the current campaign and the report claims that the north London club are yet to put forward their new offer.
But Wenger has made it clear that he wants the England international to remain with Arsenal for the foreseeable future, as Walcott enters his best years as a football player. He also warned him that a place in the starting XI is not guaranteed and will have to be earned.
"I want him to stay and be a regular player and fight for his place but no matter where you go if it is a big club you have to compete for your place," Wenger said.
Liverpool and Manchester United are monitoring the situation at the Emirates Stadium and are ready to pounce if talks over a new contract break down.