Wojciech Szczesny says Arsenal had a prolific striker on board who changed the club's season for the better, but it wasn't Robin van Persie; the keeper believes that without Thierry Henry, they wouldn't be anywhere near where they are in the Premier League.
The Gunners looked to have been further away from Champions League qualification than ever, let alone a trophy, after the side suffered from their worst start to a season in over 50 years.
But as the club recovered and started to notch up wins again, Henry returned to Arsenal on a two month loan spell to cover for Gervinho and Marouane Chamakh, and set the side alight with his experience both on and off the pitch.
And after he scored decisive goals against the likes of Leeds and Sunderland, Szczesny believes that without him Arsenal may not be celebrating their third place finish.
"If you're talking about turning points you have to give credit to one man, and I mean Thierry," he told the Official Arsenal website. "When he came here, wow, it was something different.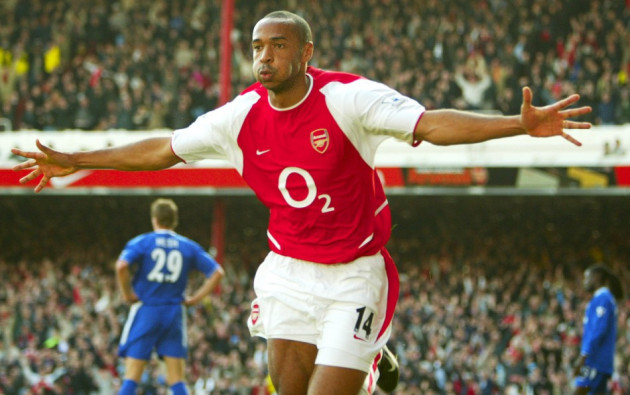 "It was priceless to have someone around who's been here, done it and was the best player in the world at one point.
"When he scored the winner against Leeds, the buzz around the stadium was the biggest I've ever felt - and I think it had a big impact on the players too. Going into the dressing room afterwards and seeing everyone so happy for Thierry was a really big moment.
"Then he scored the winner at Sunderland in his final game for us. That was the one that turned the season around in my opinion, coming back from 1-0 down and Thierry scoring at the end. Things like that give you confidence and simply put you in a better mood.
"It's not something you think about but subconsciously you feel better, you want to work hard, you can't wait for the next game to come," he said. "If you're in that kind of mindset, thinking 'When's the next game? I want to play now!' then when the time comes you're in the right frame of mind to win it. "
Depite Henry's heroics, Szczesny refuses to see the season as a success, with Arsenal going seven seasons now without a trophy.
And the stopper is making it his personal goal to end that trophyless run next season, and is taking positives out of their last campaign along the way.
"We went on a great run, from being behind Tottenham we went in front of them," he explained. "I can't say it made our season successful, because I don't count it as a success without winning a trophy, but it definitely saved it a little bit."