Arsenal manager Arsene Wenger is hoping to sign two players to bolster his squad in the January transfer window.
Having allowed Johan Djourou and Marouane Chamakh to join Hannover and West Ham United respectively on loan until the end of the season, and with Gervinho participating in the Africa Cup of Nations for the Ivory Coast, Wenger is keen to bring in fresh faces.
With potentially six games over 19 days starting with a home game against champions Manchester City on Sunday, Wenger says even given the expected return of Abou Diaby, Arsenal need two new additions.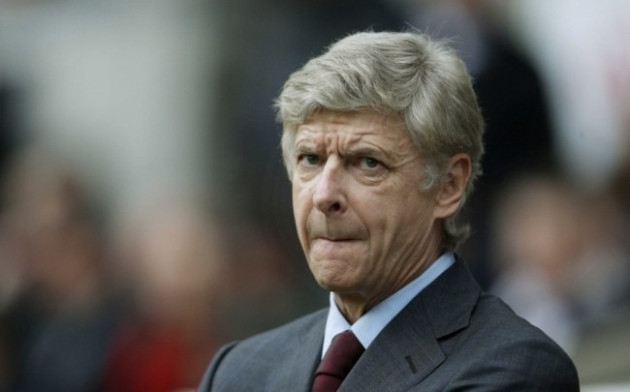 "Diaby's coming back and if we find one or two on the transfer market, then [we can cope with the fixture list]," Wenger told the club's official website.
"Let's first keep the players we have and maybe add one or two. We lost Chamakh and Djourou now, so there's some room."
Amid their fixture pile-up, Arsenal face Swansea City in their FA Cup third round replay at The Emirates Stadium on Wednesday, 26 January after the 2-2 draw at the Liberty Stadium.
Michu's second half opener was cancelled out by Lukas Podolski's fine strike, before Kieran Gibbs's volley looked like sending Arsenal through to round four before Danny Graham's late leveller.
Referee Howard Webb was forced to wave away Arsenal appeals for a penalty in the second half after Aaron Ramsey appeared to be felled by Dwight Tiendalli, but subsequent replays showed the Welshman had clipped his own heels in the box.
But Wenger said: "It was a penalty and the referee saw it, you know why he did not give it? Because he thought the guy had not done it on purpose, and I think as well it was accidental, but he did not trip himself, he was caught clearly by the leg of the Swansea player.
"We should have won this game. I felt the first half was a bit locked and one-paced, as much as the second half became much more open.
"It's frustrating to concede a goal [Graham's equaliser] just like that. Even on the corner, we were first to the ball and didn't win the ball. We have shown quality and heart and it's quite good if we can repeat that."