Arsenal boss Arsene Wenger maintains he wants to sign two players in the January transfer window, despite rejecting reports the club are interested in Crystal Palace winger Wilfreid Zaha.
Wenger last week confirmed the club were interested in Zaha, but has now backed down from the claims, rebuffing suggestions they would compete with Manchester United for the England international's signature.
The Frenchman has said throughout the window that will not compromise on quality in the January transfer window, but despite not commenting on specific links admits Arsenal are still seeking two new additions.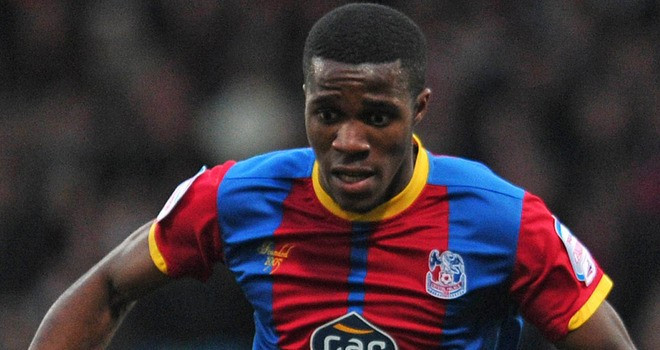 "Yes [I still want two signings]," he said. "We work very hard on it," Wenger said. "It is not the number that counts but the quality.
"I don't give you any names. I don't come out on rumours because it would put [teams] in a bad position. The player as well.
"You have to respect the player has a contract somewhere, is playing and as long as the transfer is not done for anybody it is best not to talk about it because it doesn't work. He has to continue to play where he is."
On Zaha, who has been heavily linked with a move to United, Wenger conceded the club were never interested in the 20 year old.
"If Zaha goes to Manchester United, then good luck to him. We were never in for him. Never," Wenger added.
Lyon midfielder Yoann Gourcuff, a long-time target for Arsenal has rejected the chance to leave the Ligue 1 co-leaders in January, with the France international instead unlikely to discuss any departure until the summer.
"He will surely be here until June. After that, we discuss its value, but he was injured so this is not the time to talk about a transfer," club président Jean-Michel Aulas said.
After Sunday's defeat to Chelsea, which leaves Arsenal seven points behind fourth placed Tottenham Hotspur with a game in hand, the club's hopes of qualifying for the Champions League have taken a significant hit.
This week's home game against West Ham United represents a crucial game in The Gunners' hopes of reaching Europe's premier club competition for a 17th consecutive season.