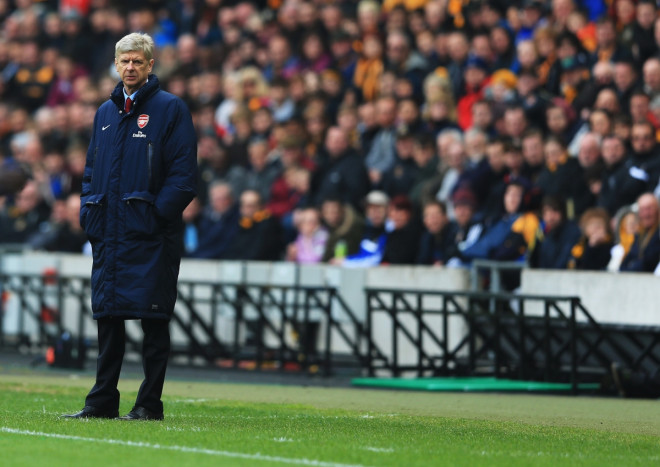 Arsene Wenger has revealed that he will continue at Arsenal for the upcoming season after the Gunners secured their position in the Champions League for the 17th year in succession.
The Gunners, who beat West Bromwich Albion 1-0 at the Emirates, had already confirmed their fourth spot after Everton suffered a 3-2 defeat at the hands of Manchester City on Saturday.
Olivier Giroud scored the winning goal for the north London club from a corner, thus securing his 16th league goal of the season.
Wenger was waiting on signing a new contract with Arsenal, which people thought was connected to Arsenal's trophy drought and doubts over a fourth-place finish.
However, the Frenchman, who will lead his side to the FA Cup final on 17 May, revealed that it was never on the agenda and that he was staying because he thinks that he can be useful as the Gunners embark on yet another season to reclaim their first league title in over a decade.
"I don't know (when I will sign a new deal). I told you many times that my word is my word. I am from a period where you didn't need a pen to commit," Wenger said.
"It is not linked (with the FA Cup final) at all. It was important to be in the Champions League, that is for sure. I have told you many times it is not linked the fact I feel I am useful.
"I do not have moments of doubt. if I did, it would have been a few years ago when I had to say no to many offers and I committed to this club," he added.
When asked if Loic Remy would play any part in an Arsenal shirt next season, Wenger insisted that he had no role to play in Remy's attendance.
"Honestly I have just been informed that Loic Remy was here, I didn't know. So don't see any sign of us signing Loic Remy in that. I hope he has paid for his ticket! No [I didn't invite him], that's why I tell you I have not invited him," he said.