Arsene Wenger has insisted he will not be responsible for selecting his successor as Arsenal boss. English football's longest-serving manager recently celebrated 20 years in charge of the Gunners with a controversial last-gasp win over newly-promoted Burnley at Turf Moor, but may have entered into his final months at the helm with his current contract due to expire at the end of June 2017.
It remains unclear at this stage if Wenger will be offered another extension amid years of festering fan resentment over his transfer strategy and run of 12 years without a Premier League title, while he has once again been mentioned as a candidate for the England job following Sam Allardyce's shock departure.
Bournemouth's Eddie Howe has previously been mentioned as potentially the best-fitting replacement for Wenger in the event that he does leave Arsenal next summer, although the Frenchman believes such a decision should be left up to the club's board.
"I think it's very important in a club that everybody does what he's paid for," he said in a recent interview with beIN Sports.
"My job is to be the manager of the club and to produce and be responsible for the style of play and the technical policy of the club. The board's responsibility will be to choose the next manager, so that's not my job. If they ask my opinion, I will give it in an honest way. But it will not be me choosing the next manager."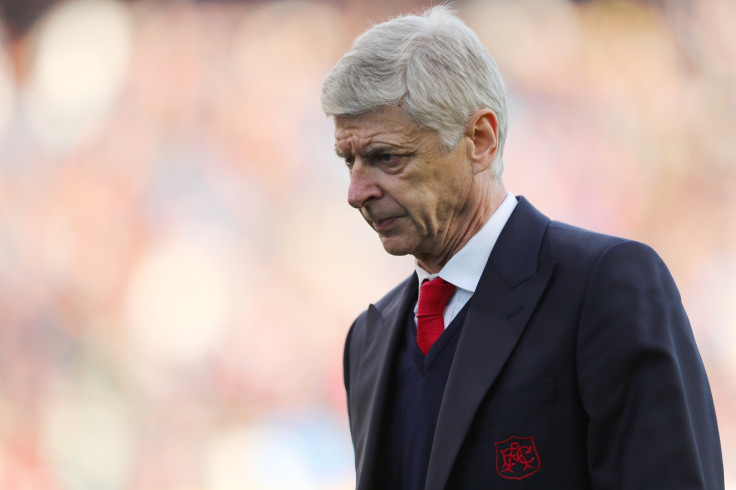 When asked if he would seek his own advice if the roles were reversed, he added: "I'm not in that position, I'm in my position. The love story I have with the club is linked with the fact that the board has always shown faith in me and I'm very grateful for that. No matter what happens, I will have to make my decision and the board will have to make their decision. I will respect the decision of the board anyway. Even if I wish to stay on, I respect always the decision of the board. They have the responsibility to do that."
Wenger has previously refused to rule out the possibility of one day managing England, although insisted that he would have to be free of club responsibilities. Speaking at a press conference held on Thursday morning (13 October) in advance of Arsenal's top-flight clash with Swansea City this weekend, the 66-year-old suggested that interim manager Gareth Southgate was the "outstanding candidate" to fill the vacant position.
Responding to a query relating to whether or not Arsenal's hierarchy had made it clear that there is a new contract waiting for him to sign, Wenger said: "I do not want to talk about that and we have not spoken about that."