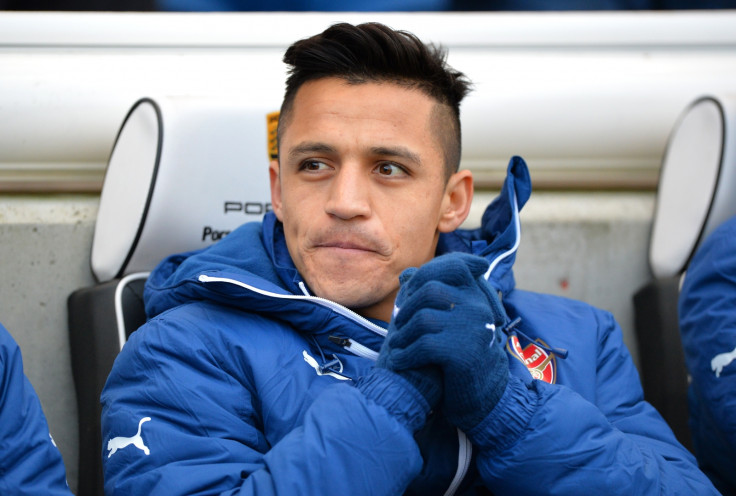 Arsene Wenger believes that Alexis Sanchez has a lot in common with Arsenal legend Ian Wright in the way he approaches the game.
Wright, who is among Arsenal's all time top scorers, had the same fighting spirit and eye for goal as the 18-goal Sanchez who missed last weekend's north London derby against Tottenham Hotspur with a hamstring injury.
The Chilean was desperate to play but Wenger threw caution to the winds and omitted him from the squad. The Gunners missed his tenacity on the pitch and succumbed to a late fightback from Spurs.
Arsenal fans are ruminating over what could have been if Sanchez was fit and able to exercise his potential against Spurs, especially with Danny Welbeck returning from a long term thigh injury and not at his very best. Theo Walcott, in spite of his goal against Aston Villa, is not at his prime while Alex Oxlade Chamberlain is out for the next two weeks.
However, Wenger is confident that Sanchez's return to first team action in midweek will have a transforming effect on the Arsenal team.
"He reminds me of Ian Wright. He is a bit like Ian Wright. The enthusiasm of Ian Wright. He has that," Wenger said.
"He is more with the Spanish players, of course, but he is loved by everybody. He is very friendly and bubbly every day.
"He is quieter than Ian Wright - but that is not difficult. And he doesn't get booked!" he added.
The Gunners, who take on Leicester at the Emirates on Tuesday, have a must win game in their hands to keep the pressure on the top four. Arsenal are currently three points adrift of Southampton and two points behind Manchester United, who occupy the third and fourth positions respectively.
A win here for the Gunners will pull them ahead of United for the time being and keep them in the top four, subject to the results at Anfield and corresponding games.