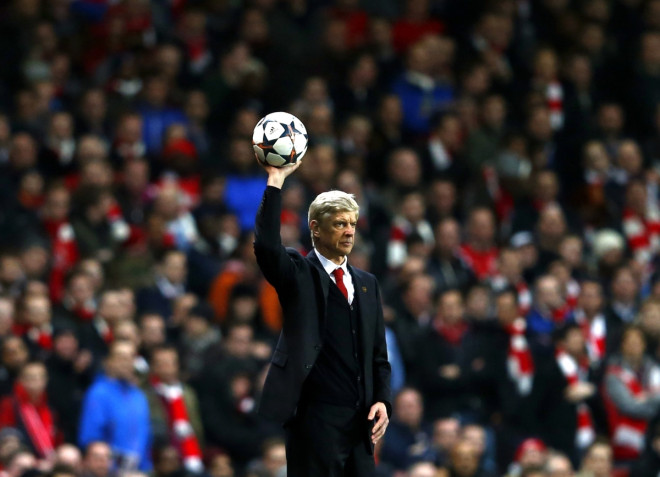 Arsene Wenger believes that Arsenal's win over Barcelona at the Emirates in 2011 and winning his first league title at Everton were his best games in charge of Arsenal among the 999 that have passed.
The Frenchman will lead his side to his 1000th game in charge at Stamford Bridge on Saturday, a momentous occasion for one of England's best managers.
The manager has won three league titles with the Gunners and is Arsenal's most successful manager in the history of the club.
However, his pedigree has gone down over the past few years owing to his failure to win a trophy, something which has been eating Arsenal fans across the country.
However, a win against Chelsea at the Stamford Bridge will take him close to ending his nine season trophy drought, with the Gunners also involved in the FA Cup, where they will take on Wigan at Wembley on 12 April.
Wenger hopes that the following game will be his favourite among the rest, given that a win here will take them a point behind Chelsea with a game in hand on them.
The manager has never managed to beat Jose Mourinho and will be hoping that his players are up to the task and able to dismantle that stat from his resume.
"Maybe the Barcelona game on the Champions League night [in 2011], maybe winning the first title against Everton, which was so important. I hope that the next game will be my favourite game," Wenger told www.arsenal.com.
The manager also revealed that every game for him has been a learning experience, especially against the top teams in the world, where they realise their inadequacies when they are forced to raise their game to match their opponent.
"You learn from every game. You learn more from the lost games than the games won. Certainly because you go into deeper analysis, you question yourself more, you question the players more and you learn basically the most from the higher the level goes up, the more you see the limitations of your team and your players.
"You learn the most in the biggest games when the pressure is there, when the talent is against you and when the pace of the game is at the top, top level. This is where you learn, " he concluded.