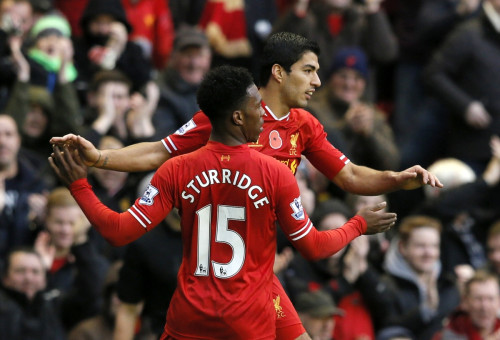 Arsenal midfielder Mikel Arteta has praised Liverpool strikers Luis Suarez and Daniel Sturridge as the two best Premier League strikers ahead of the FA Cup fifth round fixture between the two sides at the Emirates Stadium on Sunday.
The 31-year-old is keen on exacting revenge against the Merseyside club for the 5-1 defeat the Gunners suffered at Anfield earlier this month. Arteta was the only goal scorer for the north London club after his side were awarded a penalty in the second-half.
Suarez and Sturridge dominate this season's goal scoring charts in the league with 23 and 16 goals respectively. The former Everton midfielder is eager to take the field once again and will be hoping that his colleagues can quell the threat of the pair's attacking instincts in front of the goal with an aspiration to progress into the quarter-finals of the competition.
"For me they have got the two best strikers in the Premier League at the moment and with the space they exploited that really well. After 20 minutes it was 4-0, it's a big help for them. We conceded from two set-pieces really early in the game and we had to open up," Arteta told Arsenal's official website.
"When something like that [5-1 defeat] happens it is something like that [revenge] in your system. You know that you have to manage your feelings sometimes because when you worry too much about it, it's not good as well. We will try to recover, speak about it and analyse what we did against Liverpool as well and try to improve."
"I can't wait for Sunday's game because I want to take it out of the system and get a very different result. Hopefully we can get the legs back for Sunday and try to perform as good as we can," he added.
Last November, Arsene Wenger's side emerged victorious against the Reds 2-0 at home in the league courtesy of goals from Aaron Ramsey and Santi Cazorla. Arteta wants his teammates to deliver a similar performance once again during the FA Cup tie in a bid to win the competition they previously won in 2005.
"But it was completely different when we played them in November. I think we were the better team on the day and we played much better than them. Hopefully we can be closer to the first game than the second one on Sunday," he concluded.