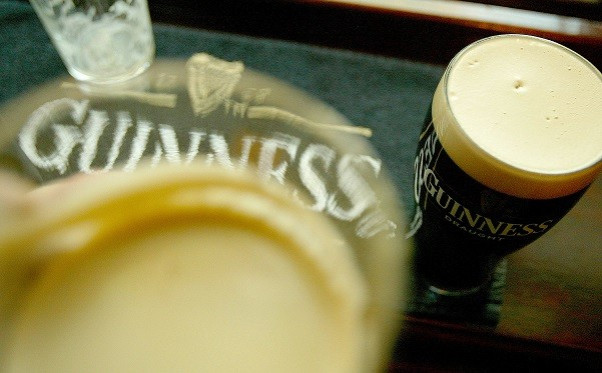 A backlash against an unofficial holiday dedicated to drinking Guinness in Ireland has gathered momentum this year with claims that it promotes binge-drinking and plays on negative stereotypes.
Now in its fifth year, Arthur's Day, named after Arthur Guinness, features hundreds of musicians and singers performing in pubs across Ireland. Tom Jones and Manic Street Preachers will also be among the acts making surprise appearances somewhere in the country.
Arthur's Day was conceived in 2009 to mark the 250th anniversary of the first pint of Guinness brewed in Dublin.
As part of the celebrations, many pubs will be offering a free pint of the black stuff at 5:59pm - a reference to the founding of Guinness in 1759 - today (Thursday) to kick off the celebration of one of Ireland's most famous exports.
However, this year the event has started to gain criticism, with fears the day will result in inebriated drinkers being taken to hospital as a result of the day dubbed an "alcoholiday".
Out of the 7,000 people who texted their opinions to the RTE national Irish radio station, 74% said were not in favour of Arthur's Day.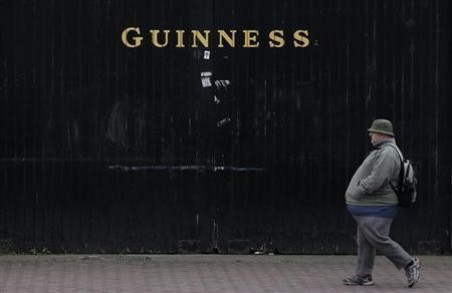 The Royal College of Physicians of Ireland branded the day "irresponsible" in a country where alcohol-related deaths cases of liver diseases have doubled since 1995.
Dr Stephen Stewart, director of the Centre for Liver Disease at the Mater Hospital in Dublin, said: "We have a progressively worsening relationship with alcohol in Ireland, which manifests itself in the increasing numbers of young people dying from alcohol-related illnesses.
"Alcohol is more affordable than ever. Alcohol is more acceptable than ever. Alcohol is more available than ever. We need measures to address this epidemic. Where does Arthur's Day fit into all of this?"
Irish folk singer Christy Moore has also voiced his disdain for the day. He sang his anti-Arthur's Day during a televised debate in Ireland.
"Arthur's alco-holiday is coming round again. He's the patron saint of porter, canonised by the advertising men," sang Moore, a recovering alcoholic.
Mike Scott, lead singer of the Waterboys, also recorded a song lampooning the event with the lyrics: "We'll show the world we're drinkers on Arthur's day/Not gentlemen or thinkers on Arthur's Day.
"We'll puke on our hands and p**s where we stand and fill the A+E wards/We'll binge and minge, talk s***e all night in Ireland in our hoards on Arthur's Day."
Organisers of the event, Diageo, downplayed suggestions that it encouraged binge-drinking.
European corporate relations director Peter O'Brien said: "The reality is people make choices and some people choose to over-drink and they end up in A&E."
But in the wake of the negative reaction Diageo said it might consider dropping the event next year.
"Nothing is ever concrete. We'll be looking at it afterwards," a spokesperson told the BBC.