Former chancellor George Osborne was among those to give a speech from the backbenches of the House of Commons in London ahead of the vote for triggering Article 50. The MP for Tatton was one of 498 politicians to vote in favour of PM Theresa May beginning the formal process of leaving the EU, despite backing Remain prior to the 23 June 2016 referendum.
You can read his full speech at the House of Commons below:
---
Democracy is easy to defend when we agree with the majority. In many other political systems, such as dictatorships, people can get their way, but democracy has the added advantage of legitimacy and popular consent.
Democracy is much more difficult when we disagree with the majority.
As people know, I argued passionately in the referendum that leaving the European Union would weaken Britain's trade and commercial links, would diminish Britain on the world stage, would make international approaches to things such as climate change and atomic research more difficult and would ​weaken a multilateral institution – the European Union – that has been vital to our collective security for many decades.
I made those arguments, and it saddens me that Britain and Brexit are bracketed in the same group as other isolationist and nativist movements across the world. We should strive to be, as the Prime Minister says, a more global Britain. But I lost the case. I made it with passion, and I sacrificed my position in government for it.
We have to accept that, in a democracy, the majority has spoken. Although I am a passionate believer in an open, internationalist, free-trading Britain, I am also a passionate believer in Britain as a democracy. It is unfashionable in schools these days to teach what I believe to be a true tale of our nation's history, which stretches from Magna Carta to the Glorious Revolution, the founding fathers of the American constitution, the Great Reform Act, female emancipation and the like, but we have given the modern world a version of democracy that has spread far beyond our shores.
Therefore, to vote against the majority verdict of the largest democratic exercise in British history would risk putting Parliament against people, provoking a deep constitutional crisis in our country and alienating people who already feel alienated. I am not prepared to do that, so I will be voting for the Bill tonight.
There is a mandate to leave the European Union, but that was the only question asked of the British people in the referendum. We cannot assume that the British public gave a set of answers to the questions we now face as a Parliament. Indeed, those questions are now entrusted to us as we approach the negotiations.
I call them negotiations but I do not think they are going to resemble the negotiations that we currently read about in the media. The truth is that although Britain is seeking the maximum possible access to the single market for goods and for services, and we hope that the fact we have a trade deficit and a very important financial centre will count in our favour, the Government have chosen – and I respect this decision – not to make the economy the priority in this negotiation.
They have prioritised immigration control, which was a clear message from the referendum campaign, and removing European Court of Justice jurisdiction from the UK and, in that sense, asserting parliamentary sovereignty, although I would point out that Parliament can choose to leave the EU, as indeed we are choosing to do in the coming days.
So we are not prioritising the economy, although we hope for the best possible arrangement, and the European Union is not prioritising it either in these negotiations. Having spent the past couple of weeks in Berlin and in Paris talking to some French and German political ​leaders, it is clear to me that although they understand that Britain is a very important market for their businesses, their priority is to maintain the integrity of the remaining 27 members of the European Union; they are not interested in a long and complex hybrid agreement with the UK. Therefore, both sides are heading for a clean break from the EU for the UK.
The only thing I think the negotiation will come down to in the end is how that break is achieved. The prime minister, in her speech of a couple of weeks ago, made it clear that Britain is seeking a transition agreement, and that is obvious because it is simply not possible for this parliament to introduce all the domestic legislation that is going to be required to replicate the arrangements we currently have with the EU, even with the great repeal act. We will also need to have some kind of bridge to the free trade agreement that we seek with the EU.
At the same time, the EU needs from us financial commitments that it believes we entered into to pay for European projects that were undertaken while we were a member. In practice, that means the negotiation will be a trade-off, as all divorces are, between access and money. We will try to scale down our payments to the EU, while scaling down our commitment to EU rules and access, until we reach that free-trade agreement which we hope to negotiate.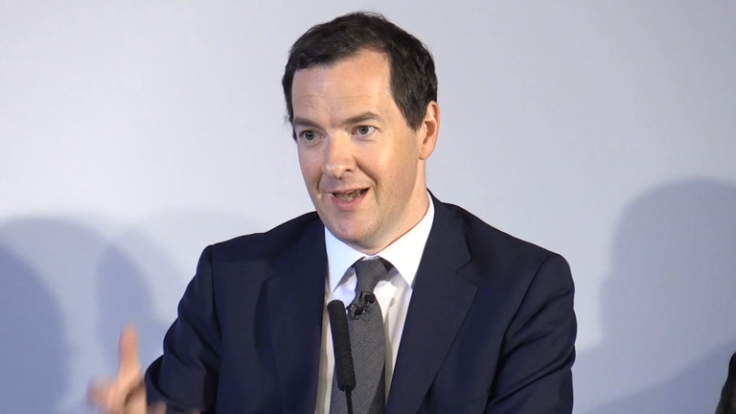 That is what the negotiation is going to be like. I suspect it will be rather bitter. I spent four years negotiating with Michel Barnier, and I advise my right honourable friend the secretary of state for exiting the European Union to be well briefed, as he always is, and to pack a packet of Pro Plus, because there will be many long nights ahead.
It is very important that in the bitterness of that discussion we do not forget that there are some fundamental reasons why Britain wanted to be part of a European Common Market in the first place, nor should we allow the Europeans to forget that there was a fundamental reason why they created a European Community, which was to bring the nations of Europe together. We must try to keep those thoughts and hopes alive as we exit the EU.
The final thing I want to say is this: we have made a decision to leave the EU and, as the successful leave campaign put it, to take back control, but that means a series of issues are going to come to this Parliament that completely divide Brexiteers from each other, remainers from each other, Conservatives from each other and members of other parties from each other.
We are going to have very lively debates about free trade, as we are beginning to see at prime minister's questions; these are debates about what kind of agricultural produce we want to allow into this country or the kind of public procurement contracts we want. We are going to have a very lively debate about immigration, how many people we want to let into this country, how we welcome skilled people into this country, and how we support our universities and scientific research institutions.
We are ​going to have an argument about agricultural subsidies and whether we are happy for the poorest people in this country to pay taxes to support subsidies to some of the richest. We are also going to have an argument about state aid and whether we should be able to bail out failing commercial enterprises. I will be in those fights in the couple of years ahead.