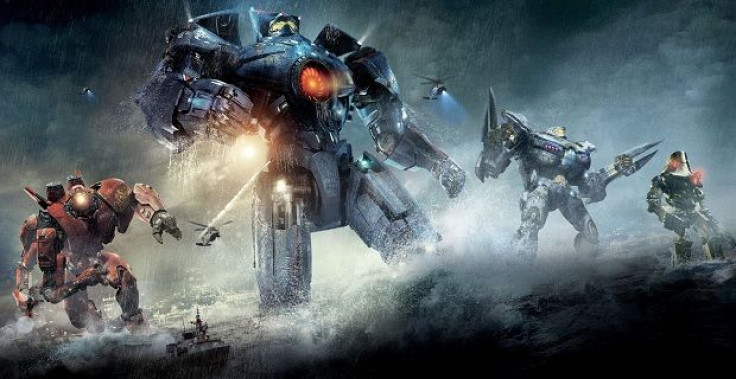 Game of Thrones actress Maisie Williams, who plays Arya Stark on the show, seems to have really impressed Pacific Rim director Guillermo del Toro. In fact, the director has gone on record saying that he wants the actress to star in Pacific Rim 2 as a Jaeger Pilot! Check out his tweet below.
Had lunch with Maisie Williams yesterday. Remarkable. Dammit- if PR2 happens, that girl is getting a Jaeger.

— Guillermo del Toro (@RealGDT) October 3, 2015
Unfortunately, fans might not get to see Williams kicking some Kaiju butt as the fate of the sequel is now quite uncertain. The film was supposed to begin filming next month (November 2015) but the studio has put production on hold indefinitely. According to del Toro, the delay is necessary so that they can rework the script and its budget. It remains to be seen if the project ever takes off at all.
According to Screencrush, rumors have been circulating that Pacific Rim 2 may have been delayed due to recent developments with [PR2 production company] Legendary's Kong: Skull Island and Godzilla, with Kong moving over to Warner Bros. to set up a future Godzilla and Kong crossover. As per ComicBook, Universal – which holds the distribution rights for Pacific Rim – has removed the sequel entirely from their schedule.
Plot details for Pacific Rim 2
In an earlier interview with Collider, director Guillermo del Toro talked about setting the stage for Pacific Rim 2, stating: "It's a few years after the first one. It's not an immediate follow-up. It is the world having been freed of Kaiju, what happens to the world after – what happens to the Jaeger technology once the Kaiju are not a threat. It's quite a jump."