Members of a white supremacist prison gang have been linked to a series of targeted killings of public officials in Texas.
The Aryan Brotherhood of Texas (ABT) is suspected of being behind the killings of District Attorney Mike McLelland and his wife along with the separate execution-style murder of McLelland's main assistant, Mark Hasse.
An unofficial offshoot of the California-based Aryan Brotherhood, the 4,000-strong group was formed in the early 1980s in Texan prisons. Its main aim, said the FBI, was "primarily concerned with the protection of white inmates and white supremacy/separatism".
"Over time, the ABT is alleged to have has expanded its criminal enterprises," the FBI said in a November indictment of 34 ABT members charged with participating in a racketeering.
Mark Hasse murder
Hasse, 57, was an assistant district attorney in Kaufman county, east of Dallas, and his office had an active part in the large federal investigation that led to the arrests.
He was gunned down in a courthouse car park on 31 January, a day when two gang members pleaded guilty in court.
Authorities were initially cautious about linking Hasse's murder to ABT but have since warned that there was a credible threat of retaliation over the mass indictment.
"[ABT is] involved in issuing orders to inflict 'mass casualties or death' to law enforcement officials involved in the recent case," a state Department of Public Safety bulletin read.
Hasse's boss, McLelland, who after the killing had pledged to bring the "scum" responsible to justice, started carrying a gun for self-defence.
"I would be less than honest if I told you I was not worried," McLelland told journalists after the murder.
"We put some real dents in the Aryan Brotherhood around here in the past year," McLelland said a few days before being fatally shot in his home, together with his wife Cynthia, last week. He had raised the possibility ABT was responsible for Hasse's murder.
Also Texas congressman Ted Poe, a former judge and prosecutor, said he believed "the Aryan Brotherhood" may have carried out McLellands' killings.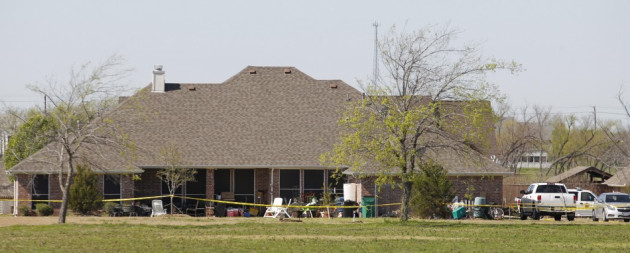 ABT's violent rules
November arrests were described by authorities as a "devastating blow to the leadership of ABT," that hit the "worst-of-the-worst" among the group.
"ABT has a detailed and uniform organizational structure, with territory divided into five regions, each run by a 'general," the FBI said.
Four out of five 'generals' - Terry Ross Blake, 55, aka 'Big Terry'; Larry Max Bryan, 51, aka 'Slick'; William David Maynard, 42, aka 'Baby Huey'; and Charles Lee Roberts, 68, aka 'Jive,' - were indicted in November.
Charges included conspiracy to participate in the racketeering activities, involvement in three murders, multiple attempted murders, kidnappings, assaults, and conspiracy to distribute methamphetamine and cocaine.
According to court documents, the Aryan Brotherhood of Texas is a secluded and severely disciplined group where admissions are carefully vetted.
To become a member a candidate is must be sponsored by another ABT member and then serve an unspecified term, during which he is referred to as a prospect and have his conduct observed by senior gangsters.
Once inside a member has to go by the violent organization's rules.
"ABT enforced its rules and promoted discipline among its members, prospects, and associates through murder, attempted murder, conspiracy to murder, arson, assault, robbery, and threats against those who violate the rules or pose a threat to the enterprise," the FBI said.
"Members, and oftentimes associates, were required to follow the orders of higher-ranking members, often referred to as 'direct orders.'"
"Through violence and intimidation, ABT allegedly exerts control over prison populations and neighbourhoods and instils fear in those who come in contact with its members," Assistant Attorney General Lanny Breuer of the Justice Department's Criminal Division explained.
Swastika tattoo
Following McLelland's slayings, law enforcement agencies throughout Texas have been put on high alert.
Employees at Kaufman County courthouse have been escorted to work and Law enforcement officers have been patrolling the premises.
Huston-based attorney Jay Hileman, has withdrawn from racketeering case against ABT he was working on, due to security concerns, earlier this week.
Authorities are also assessing whether the three murders are connected with the March killing of Colorado prisons chief Tom Clements, who police suspect was gunned down at his home by Evan Ebel, an alleged member of a Colorado white supremacist prison gang known as 211.
Ebel, who had a swastika tattoo on his stomach, died in a shootout with Texan police 100 miles from Kaufman County, days after Clements's murder.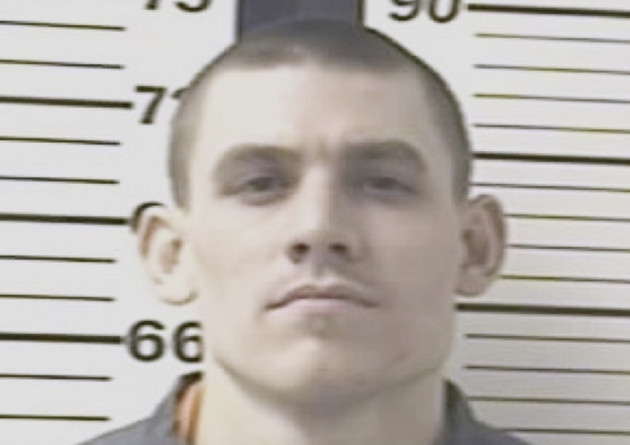 The possible ties of the shootings in Texas to white supremacists is bringing attention back to a simmering war between white supremacists and the government that has its roots in Reconstruction.
"There's a very long, long history within the world of white supremacy of targeting the state, law enforcement officials, and political officials," Pete Simi, a hate group expert at the University of Nebraska, Omaha, told the Christian Science Monitor.
The very earliest white supremacist groups in the US, such as the Ku Klux Klan, in effect waged war on government officials for years, resulting in hundreds, if not thousands, of deaths. And a campaign of violence, at times involving law enforcement, has been simmering for decades, as groups like the ABT broaden their reach.
In fact, the ABT "has killed more Americans than any other domestic extremist group," with over 100 murders and 10 kidnappings on its hands, according to the Anti-Defamation League.
Indeed, the Aryan Brotherhood and other neo-Nazi gangs like Aryan Circles and Public Enemy Number One, along with fringe patriot groups and survivalists' militias, are inspired by the The Turner Diaries, a blueprint for an apocalyptic race war which will bring down the US government with campaign of terrorism, assassination and economic sabotage targeting federal officials, politicians, Jews, blacks and minorities.
"This [the Texas shootings] could be a signal, at least for this specific group, that they are coalescing around a more open, outright campaign of violence against police and other law enforcement officials," says Simi. "The big question is what impact that may have on the dozens of different groups like this around the country and whether they'll say, 'It's time for us to step it up as well.' "