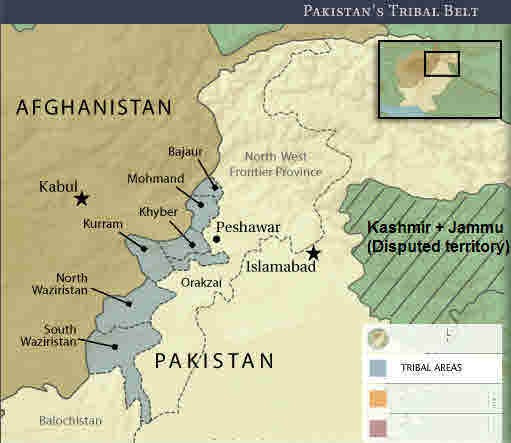 Pakistan appear to be sliding into a mix of political and ethnic violence a little bit more every day and as violent protests have gripped the country's largest city for the fourth straight day, on Friday police and paramilitary troops were given orders to shoot suspected assailants on sight.
As many as 95 people have been killed in Karachi since Tuesday following assassinations, shooting sprees on buses and arson attacks, according to local media.
"At least 65 people have been killed in the violence since Tuesday. The number of injured is around 100," Sharjeel Memon, the information minister in the southern province of Sindh where Karachi is the capital, told AFP.
The fighting spread this week from a lower-middle class district to other parts of the seaside metropolis, and by Friday reports said that the city was under near-lockdown as armed men fired from windows and rooftops.
The killings have been blamed on loyalists of former coalition partners the Muttahida Qaumi Movement (MQM) and Awami National Party (ANP), which represent different ethnic communities and straddle volatile political fault-lines.
Karachi has an estimated population of 18 million people and various ethnic and political groups compete for land and votes in the city.
While groups leading violent insurgencies have already cost the life of many inhabitants of the city and this for decades, this week's fighting ranks among the deadliest, and those killed included ordinary residents along with political activists, Pakistani media reported.
Authorities said at least 34 people were killed on Thursday alone, becoming the latest victims in a year in which the Human Rights Commission of Pakistan says at least 1,138 have been slain in Karachi.
According to reports, the latest outburst of violence began on Tuesday, after an activist belonging to the Awami National Party, a political party that mostly represents Pashtuns hailing from the Afghanistan-Pakistan border region, was brutally attacked.
Power struggle between the different political or religious factions are so recurrent and ruthless that many says some of the city's neighbourhoods are no-go areas for police.
In an attempt to stop the violence from spreading even further, on Thursday night, federal Interior Minister Rehman Malik announced that 1,000 paramilitary troops would be deployed and a top police official said on Friday that 89 people had been arrested.
Contradicting the government's announcement, Pakistani media, however, indicated there was little security presence.
The MQM cancelled a planned peace march on Friday, saying the streets remained too dangerous, especially as public transportation workers are striking, shops are closed and residents have started to complain about shortages of gas and other supplies.
The U.S. ambassador to Pakistan, Cameron Munter, condemned the bloodshed in a statement Friday. "We call on all parties to refrain from further violence and work toward a peaceful resolution of differences" he said.
However Munter angered the Pakistani government after the American linked the authorities to the killing of a Pakistani journalist when he said he believed the government had "sanctioned" the killing of Syed Saleem Shahzad, who had written about Islamist militants' infiltration of Pakistan's powerful security forces, which Islamabad denied.
With terrorists group such as Al Qaeda still influent and active, various sectarians groups struggling for power, thousands of IDP's who live in precarious conditions and that are part of the 20 million of people that were affected by the August floods in 2010, it is easy to understand why the Pakistani government is struggling to keep the country under control.
While many foreign governments, including the U.S have criticised the authorities and reproached them their lack of pro-activity, without a stable government, even a weak one, Pakistan would rapidly descent further into violence and chaos.