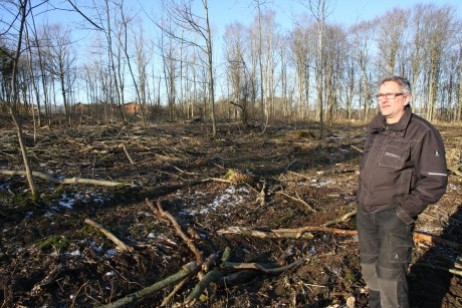 The government's emergency committee Cobra has met as the growing crisis facing Britain's trees as a dangerous ash fungus threatens to turn the UK countryside into a wasteland similar to the devestation wrought in Denmark and parts of Europe.
The Chalara fraxinea fungas results in ash trees losing their leaves and eventually kills them. It has already affected trees in parts of England and Scotland, including East Anglia and Kilmacolm.
Charlara fraxinea emerged in Denmark in 2002 and since then around 90 per cent of the country's ash trees have been killed, with countless trees being felled in its wake.
Danish farmer Jorgen Nielsen Baastrup told galtenfolkeblad.dk: "It looks like that a bomb exploded in the forest."
As a result, the Department for Environment, Food and Rural Affairs has banned the import of ash trees to the UK. It is estimated that there are 80 million ash trees in the UK.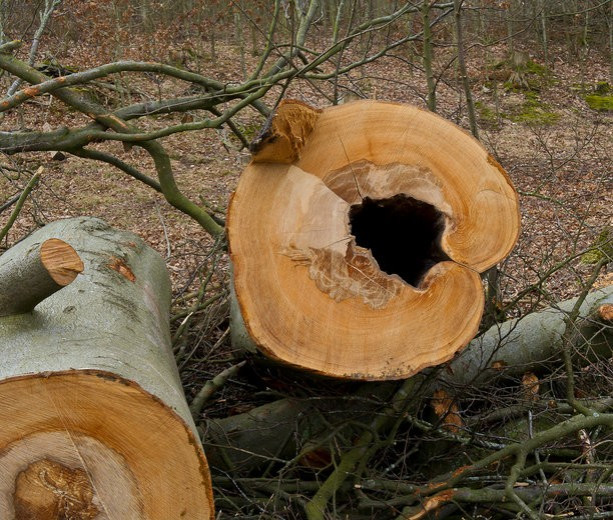 So far 10,000 trees across the UK have been cut down to prevent the spread of the disease.
Owen Paterson, the environment secretary, held a meeting with the government's emergency committee Cobra to discuss how to stop more trees getting infected.
After the meeting, the environment secretary said a mass survey of almost 3,000 test areas will be carried out to assess the extent of the threat.
The minister added: "This disease was only established here on 7 March. During the summer, trees are not planted so a programme of inspection has gone on during which 100,000 trees have been destroyed.
"But as I have also made clear, this disease as we discovered recently has possibly blown in.
"It's on the basis of that information that we're now working together right across government at the highest level, using expertise in every department, to bear down on the disease."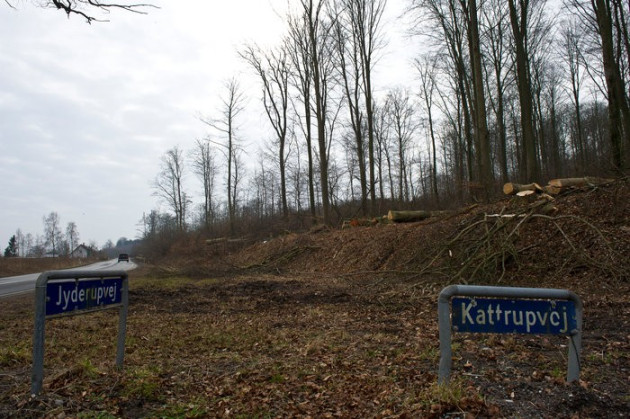 "Work is already underway to tackle the disease. Plant Health Authorities have been monitoring trees in infected areas to ensure early detection and trade bodies have been encouraging their members to impose voluntary import bans. By working together we can protect our native trees from this devastating disease."
Ash tree imports have been banned, as has the movement of saplings around the UK, ahead of the main planting season, which starts at the end of November.
Defra has said suspected cases should be reported the Forestry Commission. Symptoms that suggest a tree is suffering from Chalara fraxinea include the crown of the tree losing its leaves.
Leaves may also suffer from wilting and black-brownish discolouration, while small lesions and spots can appear on the bark of stems and branches.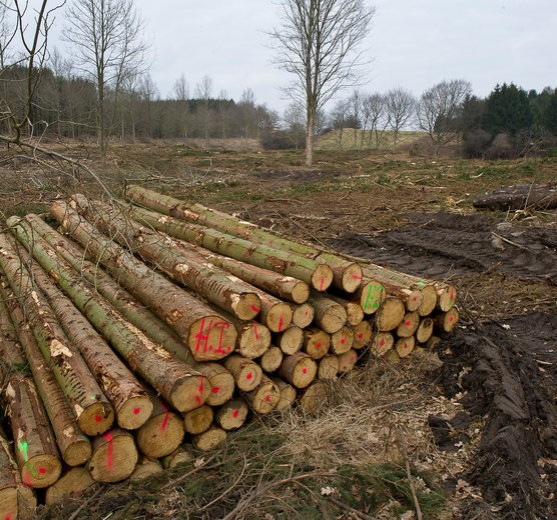 The Forestry Commission said: "Trees with withered tops and shoots are very characteristic. Heavily affected trees have extensive shoot, twig and branch dieback and often have prolific epicormic shoots.
"Details of how Chalara fraxinea is spread are uncertain, but local spread may be via rain splash or even transmission by insects. Over longer distances the risk of disease spread is most likely to be via the movement of diseased ash plants.
"Movement of logs or unsawn wood from infected trees may also be a pathway for the disease."
Ash trees were first recorded as dying in large numbers in Poland in 1992. The infection spread rapidly to other European countries and it is thought to have entered the UK on plants imported from other countries in Europe. However, it may have entered by natural means, the Forestry Commission said.
To help stop the spread of Chalara fraxinea, an app has been set up so people can send in pictures of trees suspected to have the disease. AshTag allows users to submit photos and locations of potential cases, which will then be refered to the Forestry Commission.