Ashley Charles Sentenced to 14 Years for Murder of Phillip Sherriff at Jessie J Concert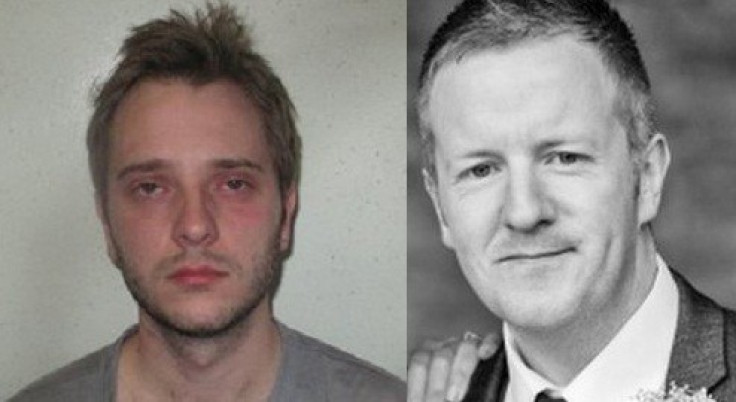 A man who killed a technology executive by slashing his neck with a glass bottle at a Jessie J gig has been found guilty of murder.
Ashley Charles, 26, was given a life sentnce with a minimum of 14 years in prison for the murder of Phillip Sherriff, 37, during a Blackberry promotional event at the Pulse nightclub in Central London on 3 April.
Charles, a graphic designer from Leicester, denied the charge at the Old Bailey, claiming he had acted in self-defence.
Charles said Sherriff, who worked for Blackberry's manufacturer Research in Motion, became aggressive and abusive towards him as they jostled for space at the concert's free bar.
Charles told the jury he approached the bar on his own when a woman came up and began talking to him.
When the crush at the bar intensified, Charles asked Sherriff for room. The 37-year-old replied: "She doesn't want to be talking to you. She'd much rather be talking to me, wouldn't you, love?"
Following further pushing at the bar, Charles then took a bottle from Sherriff's hands and slashed his neck after the bottle accidently smashed.
Sherriff died four days later from the injury sustained in the attack.
The court heard how Charles had asked people who went to help Sherriff: "Is he okay? I wish I had not done that. It was a stupid mistake."
Judge Worsley told Charles: "This is a tragic case. Mr Sherriff may have pushed you in a crowded bar and made inoffensive remarks to a girl talking to you.
"You clearly became annoyed at what you perceived was the conduct of Mr Sherriff and lost your temper when he may have pushed against you at the bar."
Worsley added: "You did not deliberately smash the bottle you used. I am satisfied you did not intend to kill Mr Sherriff and you were immediately remorseful."
Det Insp Richard Beadle, the senior investigating officer in the case, said: "Philip Sherriff died horrifically in a way that is almost too ghastly to describe.
"He was killed by Ashley Charles following a single blow to the neck with a smashed beer bottle.
"The moment Charles severed his artery, Philip had no chance of surviving.
"Since that moment, Charles has shown incredible remorse, but sadly not for Philip Sherriff, only for himself.
"I deplore his defence tactics of promoting his own character as admirable whilst willing to tarnish that of a dead man who can no longer speak.
Beadle added: "I hope his conviction will bring some sense of justice to the family who have been devastated by Philip's murder. He truly was a decent, hard-working family man who in no way contributed to his own demise."
© Copyright IBTimes 2023. All rights reserved.