Former Arsenal and Chelsea defender Ashley Cole admits he laughs at the Gunners' current struggles and blasted the club for showing him 'a lack of respect' as he swapped one London giant for another in 2006.
Cole enjoyed a very successful spell during his time at Arsenal; the left-back was part of the famous 'Invincibles' team in 2003-04 and also helped Arsene Wenger's men win the double in 2002.
Despite the fond memories, Cole, 36, holds no sympathy for his former boss or team as they struggle through a major crisis, but concedes that he "did things in the wrong way" when trying to engineer a way out of Arsenal.
"If I'm honest, yeah, I still think to this day," the former Chelsea stalwart was quoted as saying by Goal. "I laugh to myself. I had a lot of history there and I think the way I left was maybe a bit dodgy but the lack of respect they showed me as well.
"I think I have to blame myself as well. Maybe I did things in the wrong way. But when I look back at it now I think there were a lot of parties I could blame."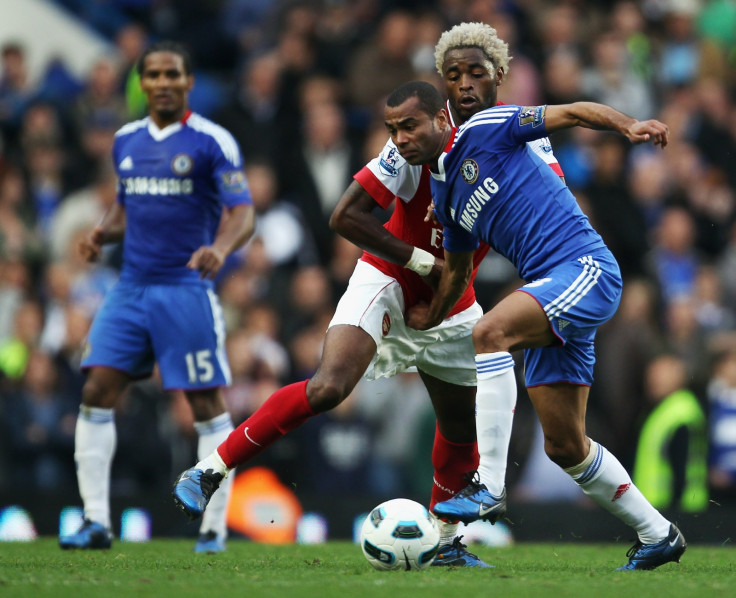 Cole broke Premier League rules as he attempted to push through a move to Chelsea. The 107-capped former England international was fined £25,000 while Chelsea were hit with a suspended three-point deduction and a £300,000 fine for breaking rule K5, which ''prevents contracted players or their representatives from making approaches to other clubs''.
Despite the punishment, Cole has no regrets over the acrimonious situation and is glad he left Arsenal for the west Londoners, who he helped to Champions League, Premier League, FA Cup and Europa League success.
"It's gone now and it's ten years down the line," added Cole. "I had a great time (at Arsenal) I missed the old players that were there but I moved on and won every trophy I could.