Chelsea interim boss Rafa Benitez says Ashley Cole has agreed terms on a one-year contract extension.
Cole was out of contract at the end of the season and had been heavily linked with a move to Paris Saint Germain or Manchester United in the summer.
But the England full-back has committed to Chelsea until the summer of 2014, as confirmed by manager Rafa Benitez after his side's 2-1 win over Arsenal.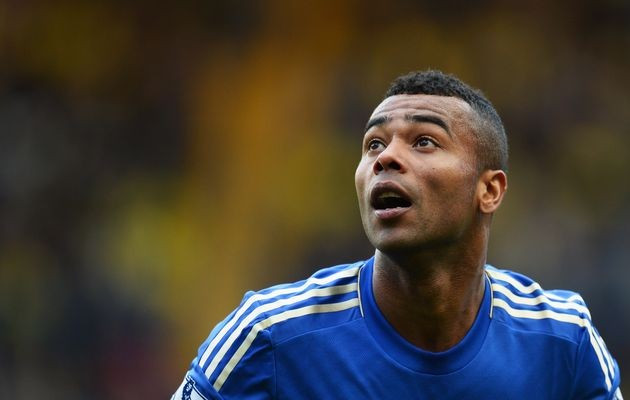 "Now the club has an agreement with the player," Benitez said. "[We are] really pleased. The paperwork has to be done but the agreement is done.''
The 32 year old pens a one-day deal due to the Chelsea's policy of not offering deals longer than 12 months to players in their 30s, a ruthless stance that is contributing to the situation befalling Frank Lampard, who appears set to leave the club in the summer.
Lampard, who scored his 10th Chelsea goal of the season in the win over Arsenal, has won every major domestic and European honour during his 11 year career at Stamford Bridge and is closing in on becoming the club's highest ever goalscorer.
"I can understand that Frank, from day one, has been doing a great job," Benitez said. "He is under contract, his commitment is there and I'm really pleased with him.
"Every player here has to compete for his position. That's good for the team, and also for me as a manager because I can make decisions. If you have two or three options it's easier to manage."
Fernando Torres was again off-target for a seventh game in succession, and Benitez has again rushed to the defence of the Spanish striker who began instead of Demba Ba for the visit of Arsenal.
"Fernando was doing a great job," he said. "Afterwards, Demba gave us something we didn't have before. These people who like to quote stats and stats, they don't have any clue about what is going on.
"When you have one striker for a month and a half and cannot change, it's more difficult for the striker. When you have now two strikers, you can manage.
"He has to play, but you cannot play him in these kinds of games because, obviously, you have to play at home and you play high and it's more difficult for him if he has not this match fitness," Benitez added
"Every player here has to compete for his position and that is the good thing for the team and for me as a manager."