The hackers who published Ashley Madison's customer database and accompanying private details have published an even bigger data dump including CEO Noel Biderman's emails and what appears to be the website's source code.
The new data dump, which is twice the size of the original dump which revealed the details of Ashley Madison's 36 million customers, purports to include the emails of Biderman according to the file names which are included in the new torrent file which was posted on the same dark web website as the original dump.
However when downloaded by IBTimes UK the compressed file noel.biderman.mail.7z which alone is over 13GB in size fails to decompress properly and we are presented with an error message - which is something others have also reported.
The hackers, who go by the name Impact Team, have posted a new message which is directly addressed to Avid Life Media's CEO: "Hey Noel, you can admit it's real now." The message is in reference to ALM's failure to fully admit the extent of the data breach to date.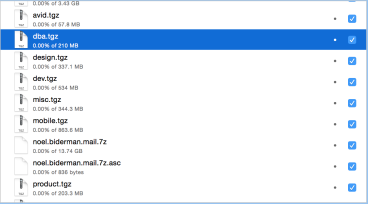 The rest of the download includes files labelled design, product, dev and mobile, which all open correctly and contain details of the website's source code.
The files have been signed by the same PGP key as the original download, suggesting it is the same hackers who have posted this information. The identity of the hackers remains a mystery despite the attack being investigated by the FBI - though many believe that at least one of the hackers is a former employee of ALM.
When contacted by IBTimes UK about the latest breach, an ALM spokeperson said: "We are aware of the reports that criminals have stolen proprietary company files from Avid Life Media (ALM) and are disseminating them online. We are working with law enforcement, including the U.S. Federal Bureau of Investigation (FBI), the Royal Canadian Mounted Police (RCMP), the Ontario Provincial Police (OPP), and the Toronto Police Services (TPS) to determine who is behind this criminal activity."
The statement from the spokesperson went on to add: "Regardless of the nature of the content, our customers, this company, and its employees are all exercising their legal and individual rights, and all deserve the ability to do so unhindered by outside interference, vigilantism, selective moralising and judgment. The individual or individuals who are responsible for this straightforward case of theft should be held accountable to the fullest extent of international law."