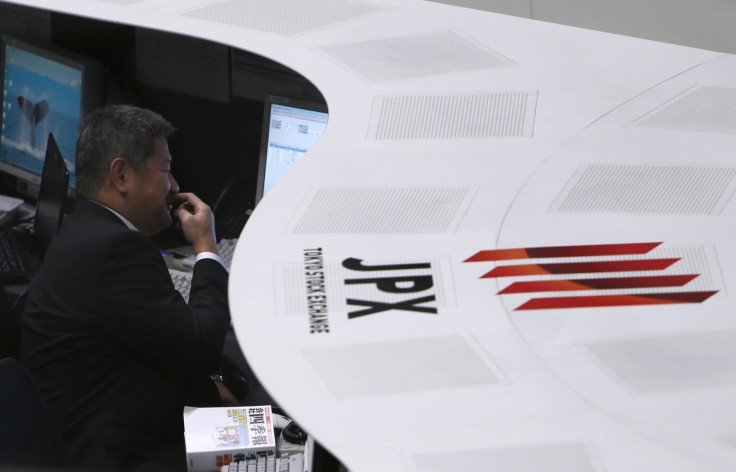 Geopolitical uncertainty around East Asia and the Middle East may have nudged investors to follow an erratic trading pattern on Wednesday (12 April). A degree of volatility was observed during daytime trading for the Hang Seng, Shanghai Composite, and the S&P/ASX 200.
While indices were relatively flat by midday, trading patterns suggest they might be on a downward trend.
"Geopolitics is certainly the talk of the town, with the white house posing a fairly unsubtle question on whether it was 'worth asking the Russians what [they] knew about the Syrian chemical attack, because the Russian military has worked closely with Syrian government forces' and that 'Russia has shown a clear pattern of trying to shift blame for chemical weapon attacks away from Syria's Assad'", Chris Weston, market analyst for IG Melbourne, said.
The Nikkei and Shanghai Composite indices in particular have followed a relatively flat trading pattern.
"Early movers in the Asia Pacific region appear to be displaying mixed movements at the moment with Hong Kong and Singapore bourses expected to trend alongside the South Korean KOSPI 200 to pick up moderately," Jingyi Pan, market analyst for IG Singapore, added.
"Japan's Nikkei 225 had expectedly been facing the grind with the USD/JPY slide, which may worsen with USD/JPY down below the psychological level at $110. Expect the updates from China including March's price inflation to be a key influence on prices."
The following index quotes have been logged on 6.56am BST
Japan: Nikkei 225 - Down by 1.32% to 18,500.48
The yen has reportedly soared to its five-month high against the US dollar as investors pile up on "safe haven" assets.
Lending rates among Japanese banks rose to 3% in March, according to a report published by the Bank of Japan (BoJ). The credit growth is likely to continue after BoJ governor Haruhiko Kuroda's indication on Tuesday that quantitative easing is set to continue until inflation targets are met. This announcement may explain the relatively flat pattern exhibited by the Nikkei, as investors wait for the USD/JPY exchange rate to stabilise.
Despite Toshiba's release of its unaudited earnings report on Tuesday, which painted a dismal outlook for the electronics conglomerate, it has not emerged as one of Nikkei's weakest performers.
West Japan Railway (+1.01%) has emerged as one of the index's strongest performers while Mitsubishi Motors Corps (-3.97%) was reported as one of the weakest.
Hong Kong: Hang Seng - Down by 0.12% to 24,059.47
Internet giant Tencent emerged as one of the strongest performers with an increase of 0.62%.
Oil and gas firms Kunlun Energy (-1.45%) and PetroChina (-0.88%) continued on a downward trend.
China: Shanghai Composite - Down by 0.33% to 3,728.102
Mixed signals on the Chinese economy have been reported by the National Bureau of Statistics.
Inflation increased to 0.9% in March from 0.8% in February, according to data released by the National Bureau of Statistics. Although the figure reached just shy of 1% expectations, it is nonetheless a sign of healthy growth and may signal a move away from deflationary risks in the economy.
However, the Bureau also reported that producer price inflation fell to 7.6% in March from 7.8% in February, and is forecast to drop further on account of Beijing's tighter policy measures.
Australia: S&P/ASX 200 - Up by 0.09% to 5,934.500
Trading on the S&P/ASX 200 has been particularly volatile.
While consumption trends in the country remain positive, a survey from Westpac Bank has reported that consumer confidence for April dipped by 0.7% to land at a total score of 99%.
Singapore: Straits Time - Down by 0.12% to 3,170.87
India: Sensex - Down by 0.49% to 29,643.18
The Sensex began trading on a downward trend, perhaps in anticipation of the inflation figures and industrial production updates scheduled to be launched later in the day.