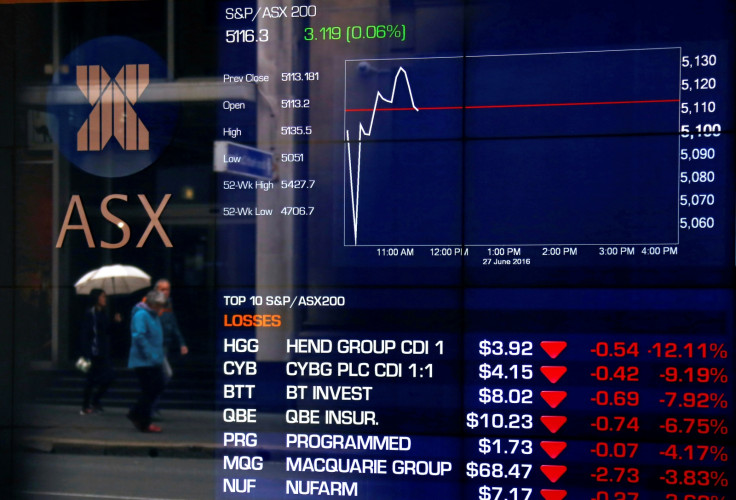 Asian market investors adopted a cautious approach during midday trading hours on May 29, as most major indices stayed relatively flat.
North Korea had conducted another ballistic missile test on Monday, which landed 200 miles off the coastline of Japan. It was Pyongyang's third missile test in nearly three weeks, signalling that leader Kim Jong-un was not willing to back off from the eyeball-to-eyeball confrontation with the US forces around the Korean peninsula.
Japanese Prime Minister Shinzo Abe swiftly voiced his disapproval, promising "concrete action" as a response against the test.
South Korean markets were also mildly shaken by Pyongyang's act, with the KOSPI falling by 0.05% during midday trading hours.
Former FBI head James Comey is scheduled to testify on Tuesday, where allegations against US President Donald Trump's ties with Russia could be probed further.
The following index quotes were logged on 0703 hours BST:
Japan: Nikkei- Up by 0.10% to 19,706.52
Beleaguered electronics conglomerate Toshiba Corp (+1.98%) and Mistubishi Motors Corp (+1.27%) emerged as some of the strongest performers of the index.
Telecommunications and internet firm Softbank Group (-1.60%) was one of the index's weakest performers.
Hong Kong: Hang Seng- Up by 0.13% to 25,673.19
Casino and resort developers Galaxy Entertainment Group (+1.86%) and Sands China (+1.43%) registered robust gains during midday trading hours.
Internet giant Tencent Holdings (-1.08%), Multinational technology firm Lenovo (-0.82%), and Cathay Pacific Airlines (-0.17%) were some of the index's weakest performers.
China: Shanghai Composite- Up by 0.07% to 3,110.059
Data published by the National Bureau of Statistics over the weekend revealed that China's industrial profits rose by 14% year-on-year to 572.78 (£65bn, $84bn) billion yuan in April , compared to a 23.8% increase the month prior.
Australia: S&P/ASX- Down by 0.64% to 5,714.602
Singapore: Straits Times Index- Down by 0.09% to 3,216.41
India: Sensex- Up by 0.07% to 31,050.06