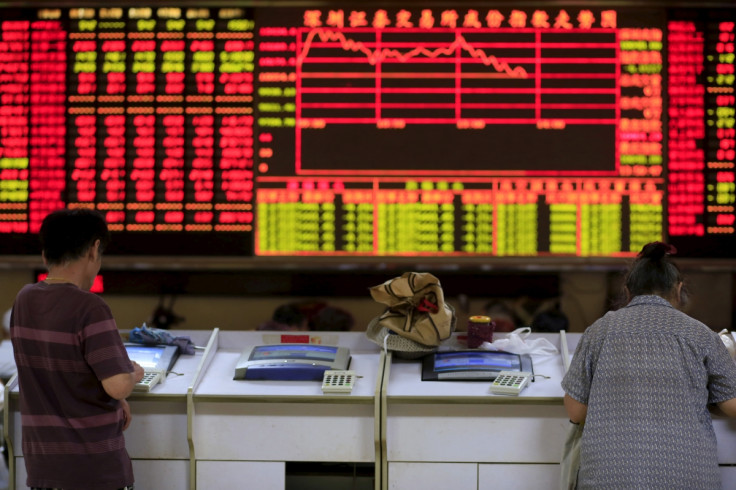 Asian markets were mostly flat or in the red on 27 October (Tuesday). The markets which witnessed a four-week rally in response to favourable factors such as stimulus hopes from the European Central Bank were in a consolidation phase ahead of meetings of the US Federal Reserve and the Bank of Japan (BoJ).
The Fed meeting is scheduled for 27 October and 28 while the BoJ will meet later this week. There was speculation that the BoJ at its policy meeting would raise its asset buying target, but recent reports suggest otherwise.
Japan's Nikkei 225 declined 0.90% at 18,777.04. This was primarily in response to a fall in the stocks of Japanese companies that supply components to Apple such as TDK and Murata Manufacturing, ahead of Apple's earnings report.
The Shanghai Composite Index was flat at 3434.34 up 0.14% while Hong Kong's Hang Seng was down 0.22% at 23,062.39. India's BSE declined 0.37% at 27,260.83 while Australia's S&P/ASX 200 was down 0.03% at 5,346.20; South Korea's KOSPI was trading 0.17% lower at 2,044.65.
The recent rally has seen some regional stocks rise more than 12% increasing optimism among market operators over the outlook for equity markets in the near term.
Benjamin Pedley, head of investment strategy for Asia at HSBC, said: "We have gone overweight on equities and our top pick in emerging markets is the Hong Kong-listed shares of Chinese companies because of the aggressive easing by China and likely more stimuli from Europe."
While it was likely that traders were squaring their positions ahead of the Fed meeting, among other factors for the listlessness could be the decision of US Navy to send a destroyer to the South China Sea dampening the sentiments of investors, according to a few dealers.
Crude prices which were mostly down last week amidst worries over the US increasing its crude stockpiles, continued to trade lower with US WTI Crude oil down 1.41% at $43.98 a barrel while Brent shed 0.95% at $47.54 a barrel.