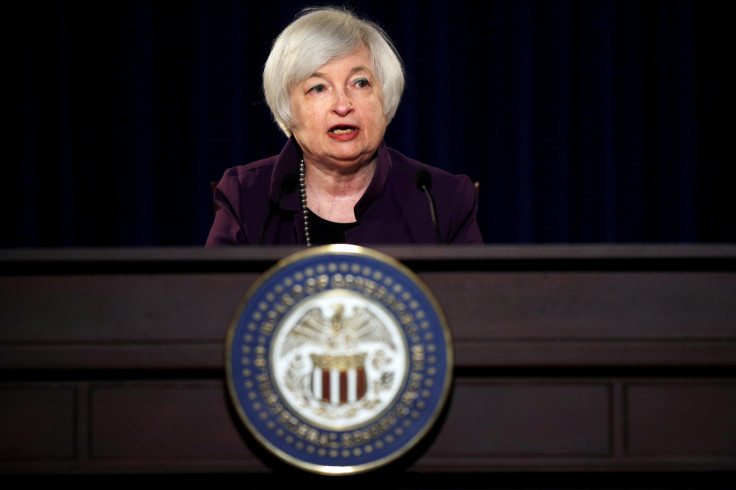 Most Asian stock market indices were trading lower on Tuesday (14 February) with the Shanghai Composite down 0.19% at 3,210.59 as of 5.14am GMT, ahead of Fed Chairwoman Janet Yellen's semiannual testimony before Congress.
Yellen's two-day testimony to US lawmakers is scheduled to start later in the day. She is expected to face many questions on the role the American central bank will play under the administration of new US President Donald Trump.
Investors are said to be concerned about Yellen's stance on interest rate increases going forward. "Markets are anticipating a reaffirmation of the Fed's stance for a gradual pace of rate normalization, expecting Yellen to adopt a wait-and-see stance on new fiscal policy changes from Trump given the lack of clarity for now," Chang Wei Liang, economist at Mizuho Bank, was quoted as saying by CNBC. He added that Yellen could suggest the need for a tighter monetary policy to offset Trump's fiscal stimulus.
Tom Porcelli, chief US economist at RBC Capital Markets, said Yellen could push the case for at least three rate rises this year, more than the two expected by the markets.
"Given the uncertainty of timing on the fiscal agenda and the relatively modest uptick in inflation thus far this year, we think it will be difficult for the committee to get enough members onboard for a hike in March...But Yellen could certainly move the 'perception' needle on this," Porcelli was quoted as saying by Reuters.
China reported an increase in both consumer and production inflation measures. While Beijing's official consumer price index rose 2.5% year-on-year in January, its producer price index rose 6.9%. Both the readings were not only higher than December's reading but were also greater than market expectations.
Indices in the region were trading as follows at 5.31am GMT:
| | | | | |
| --- | --- | --- | --- | --- |
| Country | Index | Price | Up/Down | %Change |
| Hong Kong | Hang Seng Index | 23,707.61 | Down | 0.01% |
| Japan | Nikkei 225 | 19,314.31 | Down | 0.74% |
| South Korea | KOSPI | 2,073.36 | Down | 0.25% |
| India | BSE | 28,333.91 | Down | 0.06% |
| Australia | S&P/ASX 200 | 5,755.20 | Down | 0.10% |
On 13 February, the FTSE 100 index closed 0.28% higher at 7,278.92, while the S&P 500 index closed 0.52% higher at 2,328.25.
Among commodities, oil prices gained amid efforts made by OPEC nations to curb output. As of 12.24am EST, WTI crude oil was up 0.21% at $53.04 (£42.31) a barrel, while Brent crude was trading 0.25% lower at $55.73 a barrel.