A three-year-old female Asiatic black bear has become the first animal of its kind to undergo keyhole brain surgery. Champa, who lives in a sanctuary in northern Laos that is funded by Australian non-profit group Free the Bears, was diagnosed with hydrocephalus - a condition affecting both animals and humans and characterised by the blockage or overproduction of cerebrospinal fluid in brain cavities.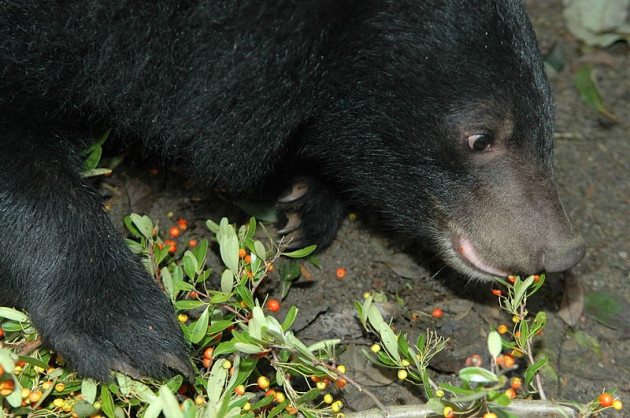 According to a National Geographic news report, the normal practice in such cases is euthanasia. However, strict wildlife protection laws and religious sentiment in the Southwest Asian country meant this was not an option.
Sanctuary officials, therefore, called in Romain Pizzi, a South African veterinary surgeon, who used keyhole surgery to drill a hole behind the bear's ear and guided a tube, with the help of a camera, under the animal's skin to her abdomen.
The six-hour operation took place in late February and Champa is now showing strong signs of recovery - she has gained weight, recovered her vision and is interacting with other bears in the sanctuary.
Free the Bears chief executive Matt Hunt said Champa "looked like a very different bear". He said that before the surgery she could barely hold her head straight (because of the weight of the fluid) but was now visibly relieved and freer in her movements.
After conducting his first keyhole surgery on a bear, Pizzi explained that the method (already commonly used on humans) could be particularly useful in veterinary surgery because it is less invasive and has a shorter recovery time.
Black Bears and Bile
The Asiatic black bear is considered vulnerable by the International Union for Conservation of Nature's Red List of Threatened Species. The animal's bile (a liquid secreted by the liver) is an essential ingredient in traditional Chinese and Korean medicine, and the bear is therefore hunted in large numbers.