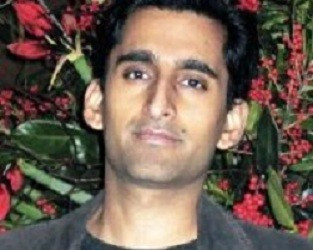 A city trader who was fired in 2009 is suing his former employers for the second time, after losing his first appeal against unfair dismissal in February.
Asif Mohamedali earned up to $4.3m (£2.6m, €3.2m) while working for Credit Suisse Group AG in London.
He claims his job drove him to depression and that he was suicidal. Mohamedali said he was overworked and bullied by his boss. On one occasion he let his boss know about his suicidal thoughts and was told: "Pull yourself together."
According to Bloomberg, a court filing from November that has just been released says this treatment resulted in him being taken to hospital with severe depression.
His manager, Eraj Shirvani, has not responded about Mohamedali's new claims.
'Unconvincing evidence'
Mohamedali, 36, was fired after the Swiss bank discovered he had been carrying out undisclosed personal trades - breaching the bank's code of conduct.
This was judged "extremely serious" and enough to justify his dismissal. His evidence that he was depressed and bullied, the employment tribunal ruled, was "unconvincing".
The UBS Horror Show: Tales from the Spooky Bankers' Crypt
Responding to the new tribunal, Adam Bradbery, a spokesman for the bank, said: "Credit Suisse will vigorously defend these allegations, particularly in light of the decision made by the judge in the claimant's employment tribunal claim in February which found in favour of the bank and Eraj Shirvani."
Mohamedali's lawyer, Chanel Alexander, did not reveal the amount sought, but told Bloomberg: "We consider our client to have a good claim for damages based on the bank's treatment."
After leaving Credit Suisse, Mohamedali joined UBS Investment Bank as the managing director of the European high yield and distressed trading section. He has been there since March 2010.