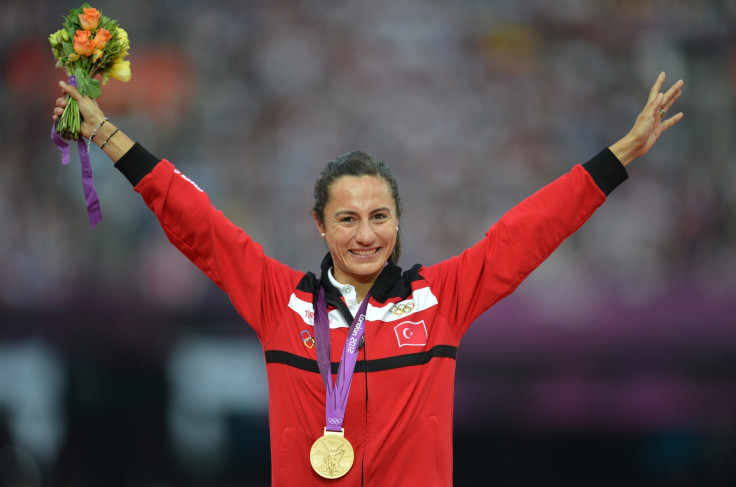 London 2012 Olympic 1,500m champion Asli Cakir Alptekin has been stripped of her gold medal and banned for eight years after the International Association of Athletics Federations won an appeal against her exoneration by the Turkish Athletics Federation. She had initially been cleared by her own governing body despite an irregularity being noticed in her biological passport.
The 29-year-old has previously served a two-year ban for a doping offence at the 2004 World Junior Championships and after being pardoned by her own federation, the IAAF launched an appeal after assessing her blood data. The Court of Arbitration for Sport confirmed on 17 August that the appeal had been successful and Alptekin's results bating back to July 2010 would be erased from her record.
She becomes the latest athlete to have their gold medal from London reallocated but the decision is a boost for the underfire IAAF, with its pursuit of the Turkish runner working to reaffirm its commitment to anti-doping, which has been called into question in recent weeks. The Sunday Times published findings from 12,000 blood tests that showed that 55 gold medallists from Olympic and world champions had suspicious blood data.
The IAAF has suspended 28 athletes from the 2005 and 2007 World Athletics Championships after the re-testing of samples, though very few of those concerns are still competing. The latest doping storm comes on the eve of the election of new president of the governing body and the World Athletics Championships in Beijing starting on 22 August.