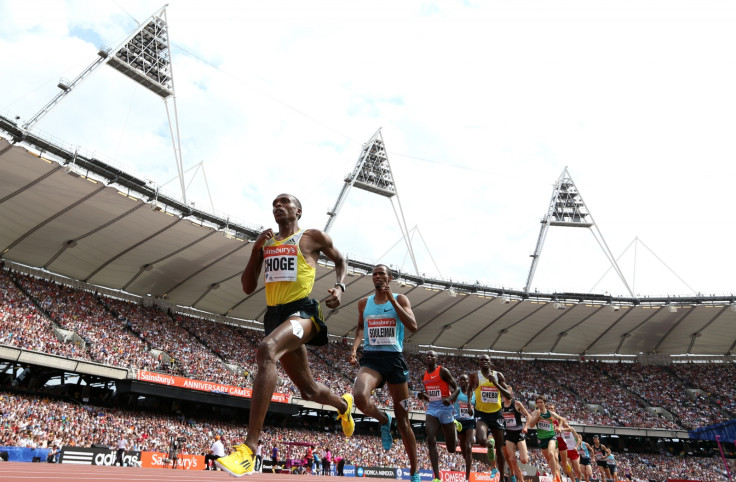 The worldwide governing body for athletics has been accused of suppressing a 2011 report into the practice of blood doping. The study is reported to state that up to a third of top-flight athletes had been involved in the banned practice.
The survey, conducted by the University of Tuebingen in Germany, involved confidential interviews with athletes during the 2011 World Championships in Athletics held in Daegu, South Korea, according to the Sunday Times.
What is blood doping?
Blood doping involves boosting the number of red blood cells in the bloodstream to enhance athletic performance.
Red blood cells carry oxygen from the lungs to the muscles. A higher concentration of them improves an athlete's endurance and aerobic capacity.
Doping techniques include blood transfusions, using drugs (such as erythropoietin, or EPO) to increase the amount of red blood cells produced by the body, and 'blood substitutes' that can carry extra oxygen in the blood.
Doping increases the chances of heart attacks, strokes, phlebitis (swelling of veins), and pulmonary embolism (blocked arteries.
Results of the report showed that between 29%-34% (522-612) of 1,800 athletes at the competition had flouted anti-doping regulations in the previous 12 months.
The International Association of Athletics Federations (IAFF) told the Sunday Times that it was still negotiating when the study could be released with its authors and the World Anti-Doping Agency.
In a statement, the IAFF, said: "The study is an independently initiated scientific research project and was not commissioned by the IAAF.
"Discussions are ongoing with the research team and the World Anti-Doping Agency regarding publication of the study."
Researchers were told to sign a confidentiality agreement a month after the survey was conducted, and are now accusing the IAF of using its power to have the publication of the report postponed.
"The IAAF's delaying publication for so long without good reason is a serious encroachment on the freedom of publication," researchers at the university told the Sunday Times.