Julian Assange and WikiLeaks' future hangs in the balance as Ecuador prepares to welcome its new president. The frontrunner in the Ecuadorian presidential election, Lenin Moreno, has reportedly indicated that if elected, the new administration might impose conditions on Assange's asylum. Moreno also said that Assange would have to "reduce meddling" in international affairs while living at the Ecuadorian embassy in London, where the whistleblower has lived under asylum since 2012.
"We granted Assange political asylum because his life was in danger. We don't have the death penalty in Ecuador. We saw that a citizen of the world – it doesn't matter who he is – was in danger. That's why we granted him asylum and it was by and large preserved. I say 'by and large', because it all could have been done more competently by the country on which territory he is now. One thing that is clear is that Assange will have to reduce meddling in the policies of the nations we have friendly relations with," Moreno told Russian state media RT's Spanish branch.
Moreno clarified that he specifically alluded to "the way he [Assange] meddled with the election campaign in the United States".
"I think one shouldn't do that while at the embassy," Moreno said. "If you invite me to your place, I shouldn't say bad things about your friends. If you give me shelter and I enjoy your hospitality, I should also show you respect."
Assange, who recently activated an old Twitter account, wrote on the social media platform that all Ecuadorian citizens, journalists and refugees "have the right to freedom of expression".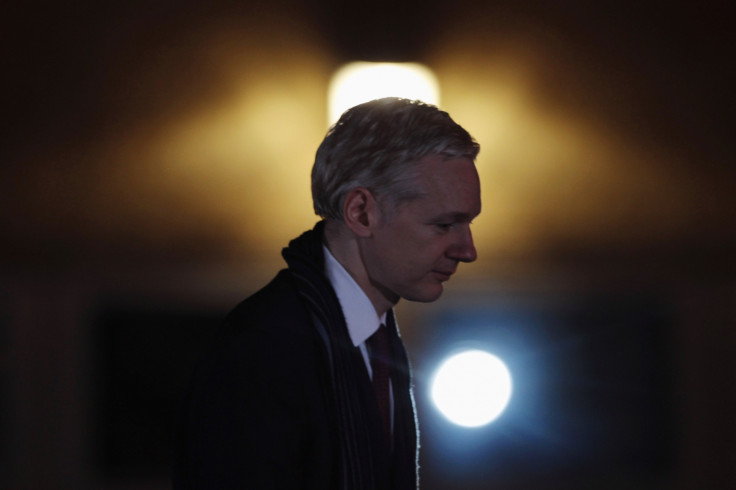 Ecuador may impose conditions on Assange's asylum
Moreno noted that when Assange was offered asylum at the Ecuadorian embassy in London, the government had not set any conditions. However, this might change in the near future.
"But [now] we will set them," Moreno said. "And one of the conditions will be to not meddle into the policies of the countries we are friends with. The same as we do not meddle in their policies. Every country has the right to self-determination and sovereignty."
Assange's unwillingness to accept any conditions might impact his future and his stay at the embassy. Moreno said that if the WikiLeaks founder refused to comply with conditions, there would have to be a discussion on his political refuge. "We would have to think about that, but as I've said, I'm a proponent of dialogue, and we will discuss everything."
Assange's tweet reminding Moreno of Ecuadorian refugees' freedom of expression is likely an indicator of probable resistance to any potential gag orders on WikiLeaks' future publications.
It is still unclear as to whether Assange will be able to extend his stay at the Ecuadorian embassy in London. Although Moreno looked set for a victory on Monday (20 February), slow results indicate that it may be days yet before it is determined if the leftist candidate will face a runoff with his main opposition Guillermo Lasso, Reuters reported. Lasso has previously stated that if elected, he would evict Assange from the embassy.