Aston Martin has attracted huge interest in its £2.5m (€3.30m, $3.66m) 'hypercar', which it is jointly developing with the Red Bull racing team. The most expensive road car in British history was displayed at a secret location to wealthy customers in Monaco over the weekend, after which it has received twice the demand than its production plans of 100 cars initially.
Apart from inviting high-profile customers to see the car at Monaco, the British car maker offered the car to existing customers who have either purchased its £1.2m 177 model or its £1.5m Vulcan. Aston's chief executive Andy Palmer, chief designer Marek Reichman and most other senior directors were said to be in Monaco at the time of its display.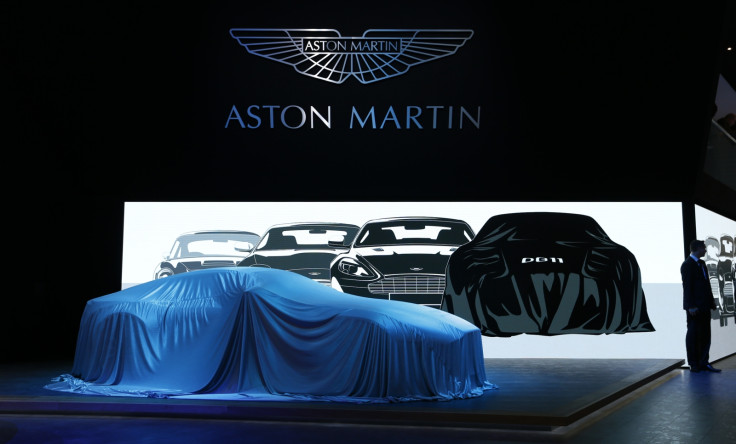 The company will reportedly begin the formal process of collecting an advance booking amount of £250,000 from interested buyers in June. However, the first of the handmade hypercars, which are codenamed 001, after Aston's close links with the James Bond movie franchise, will be delivered only in late 2018, according to the Financial Times.
This unconventional sales process of transporting the car secretly at night and delivering it to a secret location in an unmarked truck follows Aston Martin announcing in March that Adrian Newey, Red Bull's design chief, will work with its chief creative officer Marek Reichman, to produce a new supercar. "Between Q by Aston Martin Advanced, Red Bull Advanced Technologies and project partner AF Racing AG, we are going to create a car that will excite and stir the imaginations of the car designers of the future and a global audience of sports car enthusiasts", Palmer had then said.
The move by Aston Martin, which last reported profits in 2010, is part of its strategy to become more attractive to billionaires and collectors and in turn compete with Ferrari in the super-luxury car market. To do so, apart from the 'hypercar' launch, it is planning to renew its entire range of popular cars such as replacing its DB9 model with the recently unveiled DB 11 and also begin making its DBX crossover.
The company has also promised to unveil at least two more cars before the end of the decade besides embarking on a £200m production expansion plan. From the branding perspective, the company is said to be re-entering Formula 1 racing, to appeal to more customers in emerging markets.