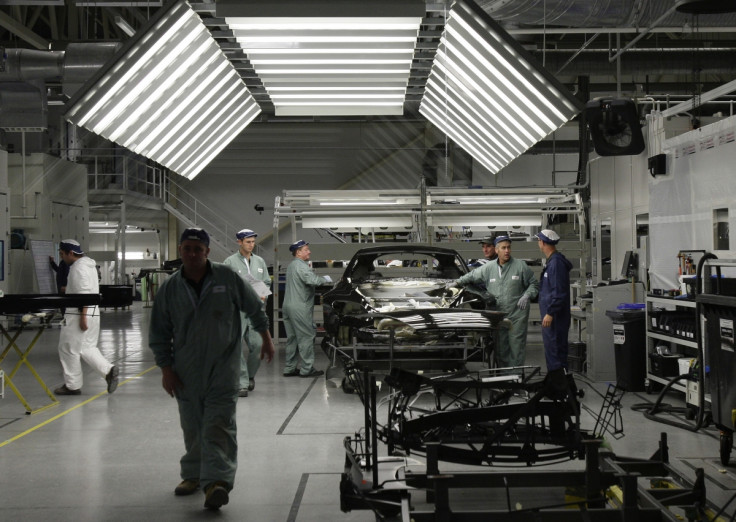 Paintbox, the Midlands-based company which paints luxury cars of different firms, has raised funding from the Business Growth Fund (BGF). While the deal size is not known, it is understood that it is a multi-million-pound deal in exchange for which the venture fund, which is backed by Barclays, HSBC, Lloyds and RBS, has received a minority stake and a board seat in Paintbox.
The company, which was founded by James Sharp and Karl Durham in 1989, paints luxury cars of brands such as Rolls-Royce, Bentley, Jaguar Land Rover and Aston Martin using robots. The funds raised will be used to set-up new plants that use hi-tech machines such as robots. The first plant is expected to be set-up in Birmingham in the autumn.
James Sharp, co-founder at Paintbox, said: "We're in a strong position to increase the capacity and capabilities at our sites even further. The funding from the BGF allows us to accelerate our growth plans while retaining control of the business."
Apart from venture funds like the BGF, Paintbox, which has annual sales of about £50m (€63.9m, $71.38m), has sought funding from banks to finance its expansion plans. It has already secured a £3m finance package from Barclays.
For the BGF, the deal adds to the good start it has had in 2016. The venture fund, led by chief executive Stephen Welton has invested £50m on British companies in January alone. It has a total corpus of £2.5bn, which Welton is understood to have raised from a group of high street banks.
Tim Whittard, investment director at the BGF, will occupy a seat on Paintbox's board. He said: "Paintbox is the only business of its type, scale and competence in the UK."
The BGF, which started operations 5 years ago, has managed to have 113 companies in its investment portfolio. The fund usually invests in companies that have an annual turnover between £5m and £100m. In return for the funding, the BGF seeks a minority stake apart from a board seat. Examples of companies in the BGF's portfolio include Giggling Squid, a Thai restaurant chain and MorphCostumes, a company dealing with fancy dresses, according to The Telegraph.