Boeing's KC-46, a military aerial refueling and strategic military transport aircraft, will be delivered six months later than the contractual deadline to the US Air Force. This was announced by the latter on 27 May after a review of the aircraft revealed some certification and design problems with regards to the systems that refuel jets mid-air.
Boeing as per a contract had agreed to deliver 18 KC-46's which are based on its 767 aircraft to the air force. While this deal was in total worth more than $40bn (£27.36bn, €36bn), the American airplanes and satellites manufacturer has already suffered multiple setbacks that have already delayed the testing and delivery of these aircraft.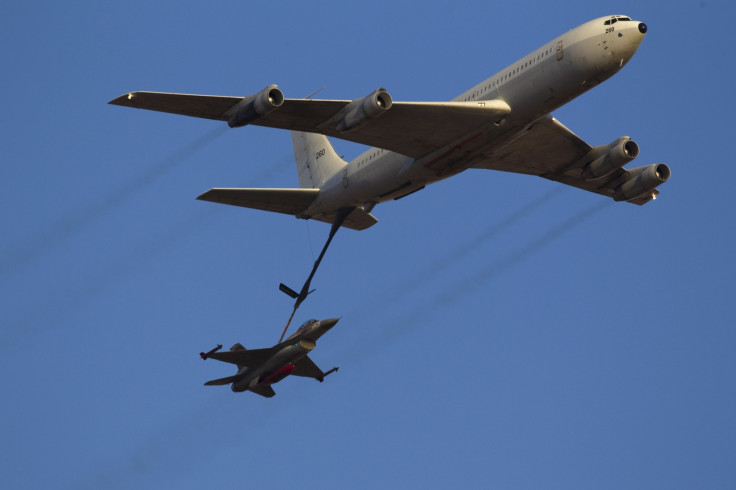 The air force assured tax payers the delays would not cost them additional money. However, Boeing said the delays could add to the $1.5bn it had already incurred in write-offs. A Boeing spokesman said: "[The company will assess] potential financial impact on the program... and take into account remaining management reserves, along with our ongoing cost mitigation efforts."
Boeing is hence expected to make little or no money at all from this transaction. However, Boeing said it expects to make profits from follow-on deals to build about 179 KC-46's. It added that it also expects to sell about 400 of them across the world, which would then help in making more profits.
Both Boeing and the air force said the first KC-46 delivery will happen in August 2017, rather than the earlier set month of March 2017. The air force said it now anticipates receiving all 18 aircraft by the end of January 2018.
The 18 KC-46's will have the capacity to refuel aircraft such as the C-17 cargo plane, the F-16 fighter and the F/A-18 fighter jets one at a time, using the boom and the fuselage drogue systems. These KC-46's would, however, not be able to fuel to 2 aircraft at once, which require the wing pods system. However, both the air force and Boeing said they anticipate its 18 KC-46's to have this wing pods technology by October 2018.