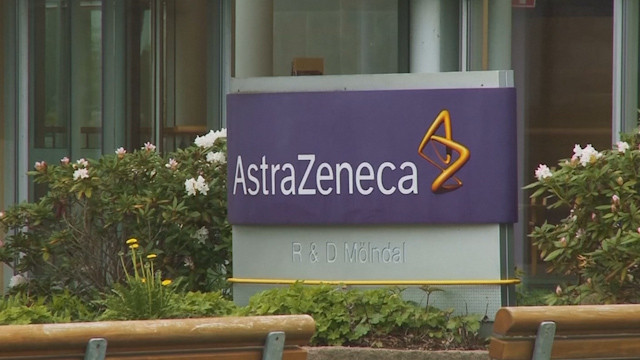 The upcoming American Society of Clinical Oncology (ASCO) meeting in Chicago will be crucial for UK drugmaker AstraZeneca, which recently rejected a high-profile takeover offer from US rival Pfizer.
Investors are closely watching the company's prospects with its cancer drugs under development, which it highlighted to back its decision to remain as an independent company.
In the biggest annual medical meeting for cancer doctors starting from 30 May, AstraZeneca will present the results of its clinical trials for a number of cancer therapies. It is looking to feature more than 40 scientific abstracts to highlight its strength in the key oncology division.
"We continue to deliver on our late stage assets and drive our scientific leadership in oncology, as clearly demonstrated by the recent accelerated development of key assets," said Briggs Morrison, chief medical officer at AstraZeneca.
The company earlier noted that it has a comprehensive portfolio "strongly positioned to exploit synergistic combinations of small molecules and biologics in oncology."
It particularly noted that its experimental lung cancer drug, known as AZD9291, which is undergoing an early-stage Phase I trial, shrank tumours in 51% of cancer patients. If approved the drug could generate as much as $3bn ($1.8bn, €2.2bn) in annual revenues for AstraZeneca.
AstraZeneca's experimental drugs have been one of the reasons that prompted Pfizer for a combination. However, AstraZeneca was of the view that Pfizer's move was opportunistic and the offer price was cheap given its future prospects.
Rejecting Pfizer's proposal, AstraZeneca CEO Pascal Soriot earlier issued an aggressive 10-year sales forecast, projecting a 75% increase in total sales to $45bn by 2023.
On 26 May, Pfizer formally withdrew from its attempt, saying it cannot increase its offer further. Pfizer's deadline to make a deal with AstraZeneca ended at 5pm BST on 26 May as per the UK takeover rules, but the company may come up with a fresh proposal after six months.
Pfizer raised its offer two times, finally valuing AstraZeneca at about £69bn or £55.00 per share.
"We continue to believe that our final proposal was compelling and represented full value for AstraZeneca based on the information that was available to us," CEO Ian Read said.
The US company earlier noted that it would not make a hostile offer directly to AstraZeneca shareholders and would only announce a firm intention to make an offer with the recommendation of the board of directors of AstraZeneca.