In his 21 years of career as an astronaut, Chris Hadfield has been to space and back several times, becoming the first Canadian to ever walk in space. He has gone round the Earth thousands of times. He has even performed David Bowie's Space Oddity aboard the International Space Station in 2013, which propelled him to international fame.
However, it is his hard work and his dedication to pursue his dreams that have inspired many. Now back on our planet for good, Hadfield has put all of his unique experiences to good use, showing that what he has learnt from his time in space can help people create a better future for themselves on Earth.
It is with this in mind that Hadfield is attending Budapest Brain Bar – the Europe's leading festival on future thinking – which takes place in the Hungarian capital between 2-4 June 2016.
"If you have a magnificent and rare experience in your life, what do you do with it? I feel both compelled and responsible to pass some of what I have learnt throughout my 21 years as an astronaut", Hadfield told IBTimes UK.
Do not fear the future
But how do you envisage a bright future and plan for new explorations of our universe, when the years to come and the way they will be shaped by technologies appear uncertain?
This anxiety in the face of the unknown is as old as the world, Hadfield argues."I don't know any time in history when the future was certain. Looking backwards, we say the future was more certain for our ancestors, but I think that for the adults who lived at the time, the future seemed as uncertain as it seems today for us", he said.
The Canadian Space Agency veteran does not fear the unknown. Instead, he advocates taking a step back from the present and developing a flexible and tolerant mind-set to accommodate the potential of the future.
This is where his contemporaries may have a lot to learn from his exploration of space. "Going round the world in space thousands of times gives you a better perception of time and of the self-healing nature of the world. We tend to be a bit panicked with the present in our little square of the world, especially when we are bombarded by breathless reporting all the time", Hadfield explains.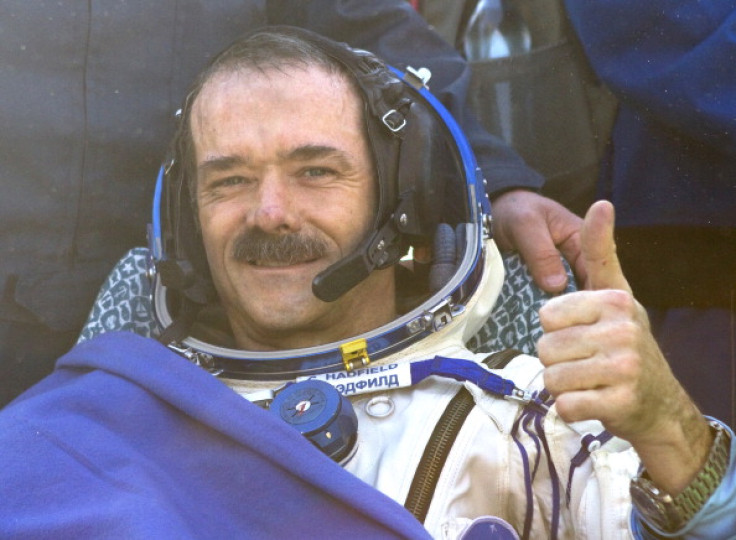 "In reality, the world and the universe have been there for billions of years, and the world has withstood far worse influences than ours. I try not to get too worried with the screaming excitement of each day, and instead look at the world with a little more perspective, trying to imagine the future on a longer-term scale. Everyone coming back from space gets this new sense of time and distance",
When space can teach us about life on Earth
His time in space also taught him a lot about how to live his life an Earth, showing him that hard-work and dedication are key to achieve dreams.
"When I was born no-one thought we would go into space, and in one life time we have built the capacity to do it. We can draw a lot of lessons from space exploration – it is about pursuing dreams that seem to be on the edge of the possible, but become part of everyday life with work and determination. I believe the real joy of life is in identifying a purpose to it, and to work every single day to change who you are in pursuit of this purpose", he says.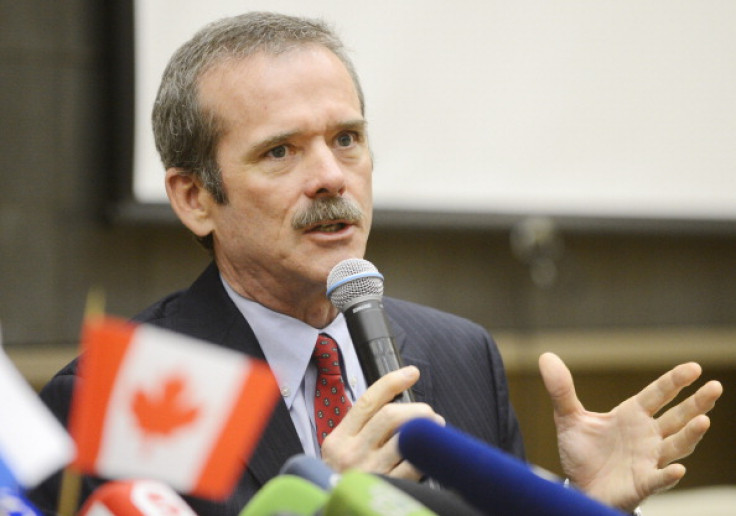 In order to make progress in the future, people should constantly ask themselves how to make things that appear impossible become a bit more part of their lives. Man's achievement to reach space, as well as Hadfield's own career – who went from being a small boy raised on a corn farm to an world-famous astronaut – are good examples of what can become possible against all odds.
Exploration is inherent to men
Hadfield's optimistic view on mankind is visible when he describes the inherent curiosity than drive people forward. Space is just one of the many places where curiosity will lead men to progress and eventually lead them to land on Mars.
Just like asking a few decades ago if we would ever reach the moon, or 100 years ago if we would fly, asking about men's future on Mars is associated with uncertainties. However, Hadfield is confident that there again, we will get there.
"Exploration is inherent to human beings. We learn to walk before we learn to talk. Evolution has given us the ability to explore and ask questions. To me that is indicative of how important exploration is to us as a species. Space exploration is no different to other explorations, it is just one of the places we are exploring. The beauty of it is that as we go along, we discover how ancient and infinite the universe is, and how much it can affect our quality of life and our capacities here on the surface of this planet", he concluded.