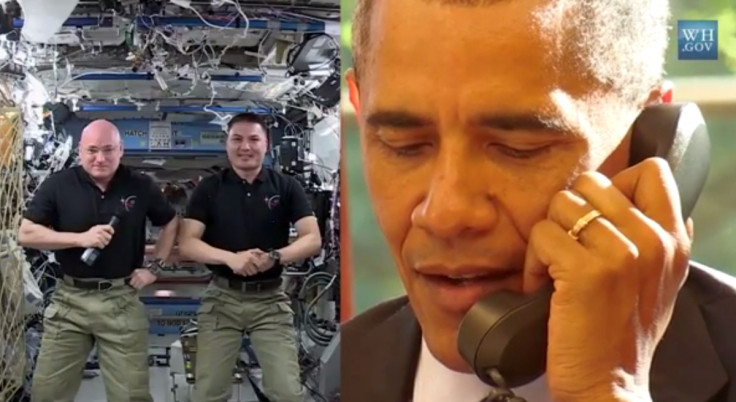 US President Obama called the International Space Station (ISS) to speak with Nasa astronaut Scott Kelly to congratulate him on becoming the American who has spent the most number of days living in space. The call was made ahead of Astronomy Night at the White House, which was held to celebrate science, technology and space.
Kelly is also set to become on 29 October the record-holder for the single longest space-flight by an American, overtaking Michael Lopez-Alegria. He is currently just over halfway through the One-Year Mission, which will provide scientists with vital information on how long-duration space-flight affects the body. This information is crucial for long duration missions like those being planned for Mars.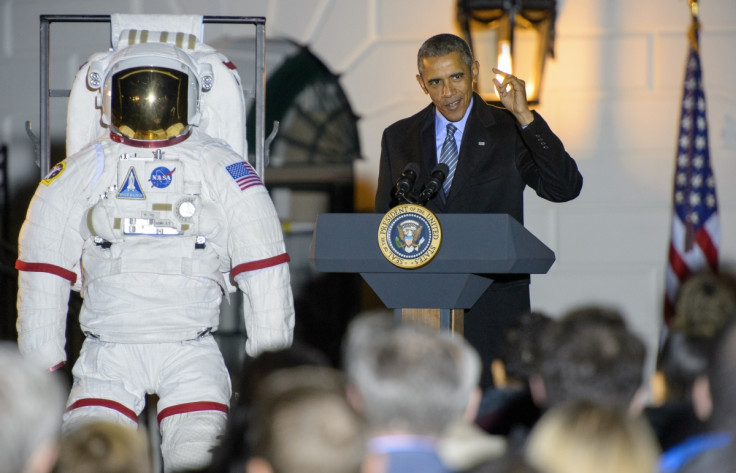 Obama spoke with Kelly from the White House, praising him on his work on the ISS and his widely followed Instagram feed. The president also asked how Kelly was feeling generally, following over 200 days in space. "The records are made to be broken," Kelly said. "I'm feeling great, I feel like I've been here for a long time obviously and it feels like I've got a long way ahead, but it shouldn't be a problem getting to the end with enough energy and enthusiasm to complete the job."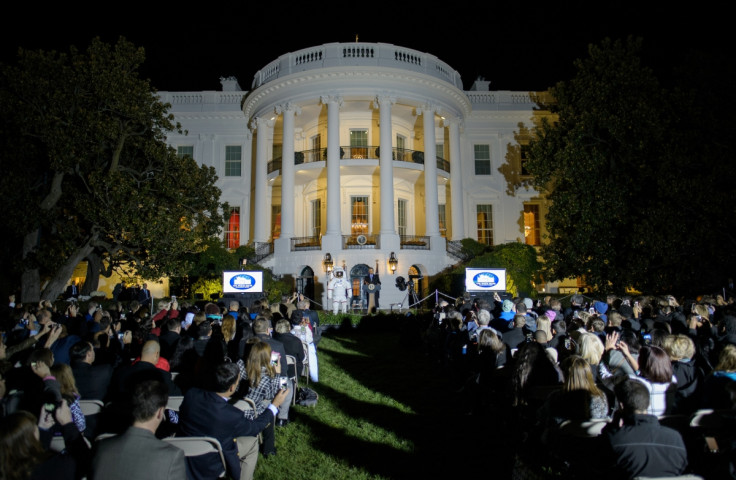 Obama also spoke about Astronomy Night and how Kelly had been inspiring young people from across the country: "Let me tell you, we've been following your Instagram feed down here and it's spectacular... I can't tell you how inspired these kids are when they think about what you're doing and my suspicion is that you're Instagram feed alone has probably sent a bunch of young people along a new course. There are going to be some kids here tonight who have never known a time where we didn't have an astronaut or two living on board the Space Station.
"As you know I've tapped Nasa to put us on a train to Mars and you're part of that process helping us reach that goal, so I'm really proud of everything that's going on."
In his speech at Astronomy Night, Obama said it is important to inspire young people into STEM subjects, especially women who are often under-represented in these fields. He commended organisations across the country that are "taking the lead" in encouraging interest in science: "Because that's how we're going to make sure our next generation of explorers take us even farther than we're going today."