The ASUS PadFone, announced at the 2012 Mobile World Congress (MWC), originally shipped with Android 4.0.3 (Ice Cream Sandwich (ICS)). The Taiwanese manufacturer has now begun rolling Android 4.0.4 Over The Air (OTA) updates.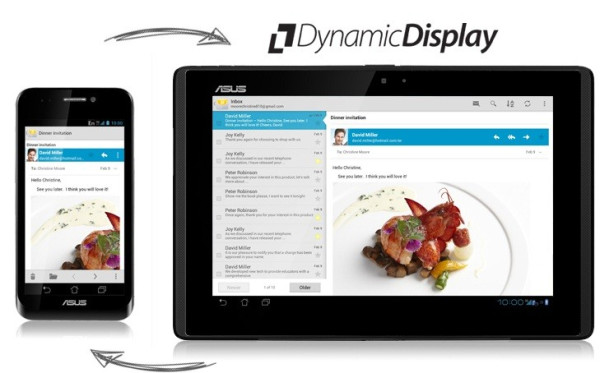 The new firmware - v9.20.1.22 - offers features such as increased system stability, optimisation of the Operating System (OS) performance and that of Dynamics Display Switch (DDS). It also features a generally more power efficient experience and improved camera performance and quality. In addition, the 4.0.4 update increases microSD card support from 32GB to 64GB. The update also offers improvements in message and email edit functions, the addition of device tracking and data protection support, among other features. Incidentally, ASUS has also promised an Android 4.1 (Jelly Bean) update in the near future.
To check whether your device is ready for the update (time of availability may depend on regions), navigate to Settings > About > System Firmware Update > Check Update. Alternatively, you can manually download and install new firmware by following below stesps:
Steps to Install Android 4.0.4 for ASUS PadFone
IBTimes UK advises all users to create a back-up of all important data before proceeding any further.
Check model number of device (Settings > About Phone). Navigate to ASUS' support Web site and search for downloadable firmware that is compatible with your device
Click Download and select Firmware (download firmware CHT_PadFone-9.20.1.22_CHT)
After download is complete, extract contents to microSD card. Insert microSD card into appropriate slot on PadFone
Tap on Notifications and select System Update File Detected to start update
Select downloaded firmware file and tap to confirm
When System Update Available option appears, click OK to proceed with update (Note: Device will automatically reboot)
Click OK after system update
Congratulations... your ASUS PadFone is now running Android 4.0.4 (Ice Cream Sandwich (ICS))