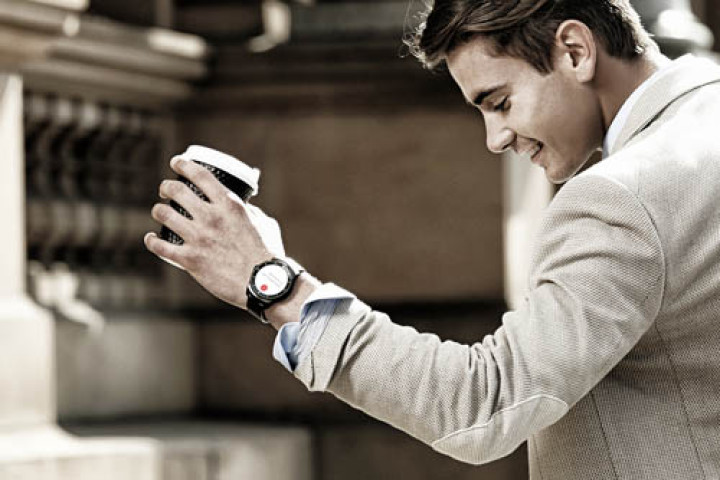 LG G Watch R, that incorporates a conventional round display, has now entered the United Kingdom where the smartwatch-like Wearable is available for purchase at £225.
UK's major wireless service provider Clove has currently opened sales of the G Watch R, and you can purchase the wearable for £224.99. However, do remember that Clove offers only one colour scheme: Black.
Clove has started accepting orders for the device, right from 24 October, and those of you having ordered early should get your device shipped by 27 October.
Navigate to Clove's online portal now, and place your order for the LG Watch R.
Do remember to check out Google Play in the weeks to come, to purchase the G Watch R.
The USP of LG's latest wearable is its traditional round display. This factor should appeal to users looking out for a no-nonsense smartwatch, rather than uber-cool gizmos that fit around the wrist.
LG G Watch R also offers six new pre-loaded watch faces and improved power savings in ambient mode. Besides, with Android Wear slated to get regular updates on a frequent basis, more functionality can be expected by users. One such functionality is support for offline music playback.
All updates to LG's G Watch R are expected to be performed seamlessly through the smartphone with the owner's permission.
Key technical-specifications of LG's G Watch R smartwatch:
Chipset: 1.2GHz Qualcomm® Snapdragon™ 400
■ Display: 1.3-inch P-OLED Display (320 x 320)
■ Memory: 4GB eMMC / 512MB RAM
■ Battery: 410mAh
■ Operating System: Android Wear
(compatible with smartphones running Android 4.3 and above)
■ Sensors: 9-Axis (Gyro / Accelerometer / Compass)
Barometer
PPG (Heart Rate Monitor)
■ Colour: Black
■ Other: Dust and Water Resistant (IP67)
Key features of LG G Watch R:
Utilisation of the whole screen
The LG G Watch R is expected to be launched in other countries of the world, starting November.