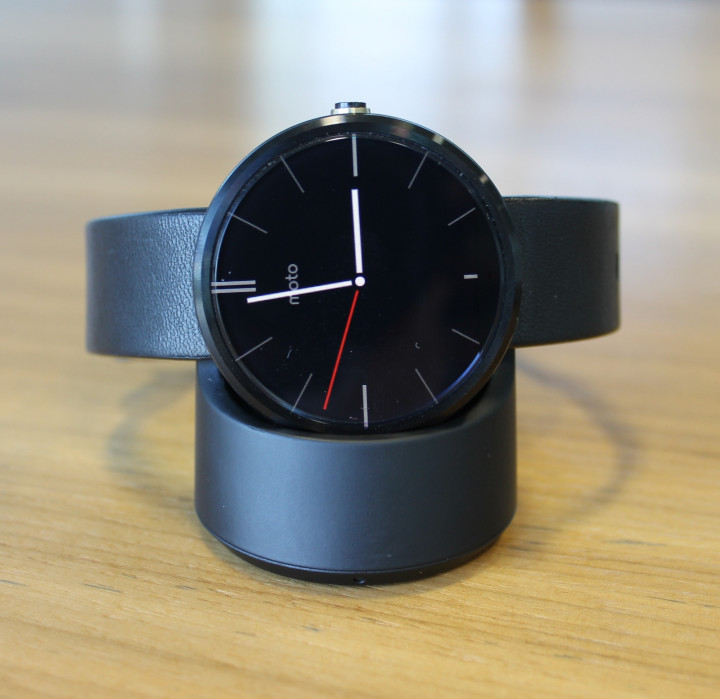 Motorola's highly anticipated Smartwatch-like Wearable, the Moto 360 which recently went up for pre-ordering in the United Kingdom, is now available for purchase online in the country. Moto 360 is priced at £200, and is available in Silver and Black colour schemes.
However, the latest Moto 360 units are said to be 'limited stocks', so you need to hurry, to make your purchase.
As of now, Motorola's Moto 360 is available on Motorola's official web portal, where the gadget is priced at £199.99. Click here to navigate to Motorola's official product ordering web portal now.
Also note that you are entitled to buy two Moto 360 units only.
Moto 360 is also available for purchase via Clove, which has put an identical £199.9 price tag on the Smartwatch. Click here to navigate to Clove's online web-portal now.
You can expect your Moto 360 orders to ship by the second week of November.
Finally, Moto 360 Smartwatch is also available for purchase via Amazon UK.
Key technical specifications and features of Moto 360 smartwatch
Motorola's Moto 360 incorporates a circular outer body design, and has a 1.5in LED touchscreen with a resolution of 320 x 290 pixels, and the entire display is enclosed within the Gorilla Glass 3 protective casing.
Moto 360 also provides health monitoring features -- the heart rate monitor and the built-in pedometer. These features allow users to monitor and track steps while walking/jogging.
The smartwatch is also water-resistant, and is claimed to survive in depths of up to 3.3 feet for 30 minutes. There is also a built-in microphone for users to communicate with the device via voice commands.
Users of the device also get constant notifications via the 'Vibration Alerts' feature.
You can also use the smartwatch to wirelessly read text, respond to emails, check your flight status and obtain traffic updates even on the go.
Compatibility
Moto 360 running Google's Android Wear operating platform is compatible with all Android smartphones running Android 4.3 and above versions.