Asylum seeker bursts onstage at children's nativity play in Austria to read from Quran
The Somali asylum seeker was grabbed by parents and claims to support terror group al-Nusra Front.
Nursery school children performing in a nativity play in Austria were said to be terrified after a Somali asylum seeker burst onstage and began reciting verses from the Quran. The 24-year-old, who claimed to be a follower of terror group al-Nusra Front, was forcibly removed by members of the audience.
The incident happened at a school in the small town of Oberndorf in Upper Austria. Video captured the scene as the nursery-aged children tried to continue with their performance, when the man in Islamic white robes clutching a Quran walked to the middle of the stage and began to make a series of pronouncements.
Oberndorf's mayor, Rupert Imlinge, said the parents believed his appearance was part of the performance at first. "Many thought that the man was part of the theatre," said mayor Imlinge, the Express reported.
"The man is a Somalian from the neighbouring community, I have never seen him before." Another witness told The Local: "The children were totally anxious and petrified, we were terribly afraid for our children."
When it became apparent that the stage invader was not part of the play several men from the audience, including two brothers and a policeman, wrestled him away. The man could be heard shouting "Allahu Akbar" - "God is great." There had been concerns there might be weapons in his backpack but a searched found only clothing.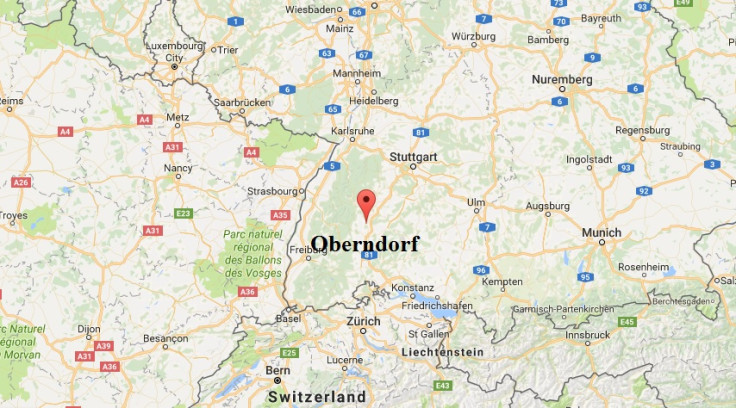 Police later said he was known locally and suffered from manic depression. His claims to be a follower of al-Nusra Front are being investigated to see if he poses a threat to the public.
Tens of thousands of migrants have arrived in Austria in 2015-16, but a number of incidents have sparked tensions and seen an increase in support for Norbert Hofer's "Far Right" Freedom Party. On Tuesday (21th December) police in Salzburg arrested a Moroccan man suspected of planning an attack on the city over the festive period.
© Copyright IBTimes 2023. All rights reserved.