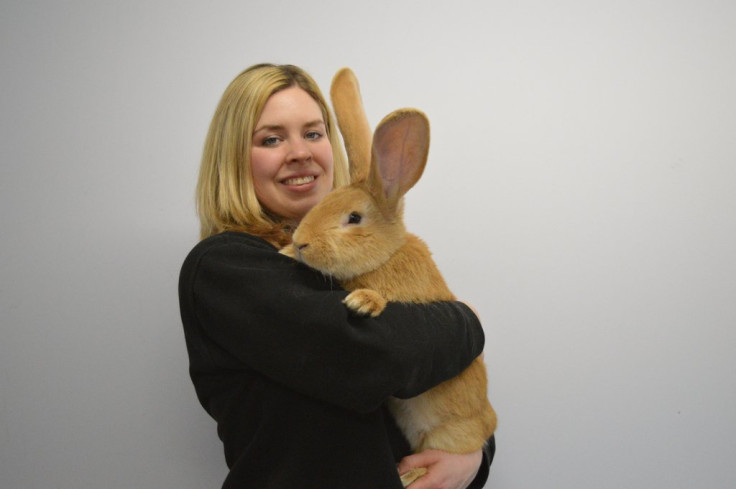 The Scottish Society for Prevention of Cruelty to Animals (SPCA) has shown off its latest rescue rabbit – one who might need a bit more food than your average bunny. Atlas is a seven-month-old continental giant rabbit who was taken in by the SPCA when his previous owner could no longer look after him.
Continental giant rabbits come from Belgium originally and are descended from Flemish giant rabbits – the largest continental giant is Ralph who lives in the UK and weighs over 53lbs.
Anna O'Donnell, who manages the SPCA centre in Cardonald, Glasgow, said, "Atlas is already about the size of a westie and is still young with some growing to do. He is a very friendly rabbit who loves attention and getting cuddles.
"Atlas is also an inquisitive boy who makes everyone laugh with his mischievous character. We are looking for a specific home for Atlas due to his breed and size. A standard rabbit hutch won't do, so his new owner will need plenty of space for him.
"Atlas needs an owner with the knowledge to properly care for him, so ideally someone who has kept a continental giant before. If anyone is interested in offering him a home they should give us a call on 03000 999 999."