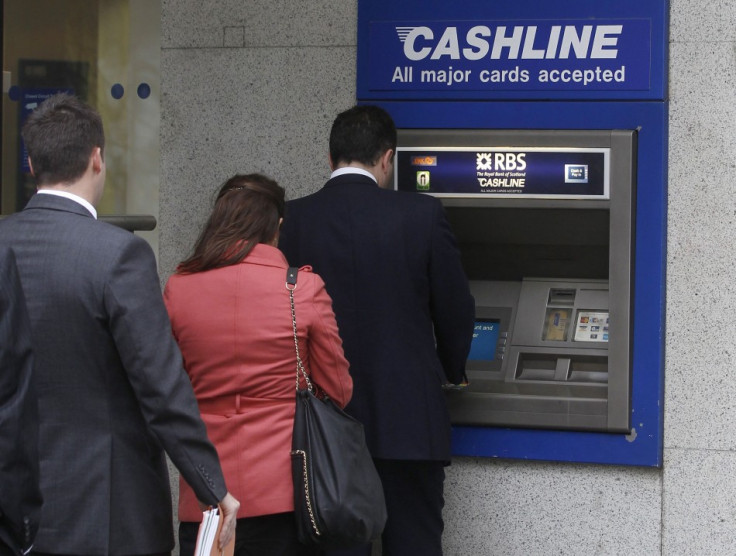 Hereafter people can use ATMs and withdraw money without a card, by using only their smartphone.
Using the mobile banking app of Royal Bank of Scotland (RBS) or NatWest in their smartphones, customers will now be able to withdraw cash up to £100.
Instead of the conventional credit/debit card, customers will be given a six-digit code in order to get the cash from the ATM.
The move has been one of the long-awaited plans in simplification of the banking process.
The technology will be a boon to many who are absent-minded in taking the bank card with them and also to those who wish to send cash to family members, says the bank.
"It is a really simple and secure way to help our customers get cash whenever and wherever they need it," the BBC quoted the head of mobile at RBS and NatWest, Ben Green.
The service is available across the UK as long as the customers install the free app of the bank and the cash can be taken out in any of the 8,000 ATMs of RBS, Natwest or Tesco.
According to the bank figures reported by the BBC, around 2.6 million people have already started using the app in the smartphones.
The app will be secured by a password and the code will not be shown until the customer completes the procedure in order to prevent any malpractice.
There is already a similar system of withdrawing cash in case of emergency which allows the customer to use the ATM if the card is lost. The user has to make a call to bank and can use the ATM with a code obtained from the bank which can be used to draw cash.
Along with the new system, RBS is introducing another new option of allowing customers to donate for charity through ATMs.