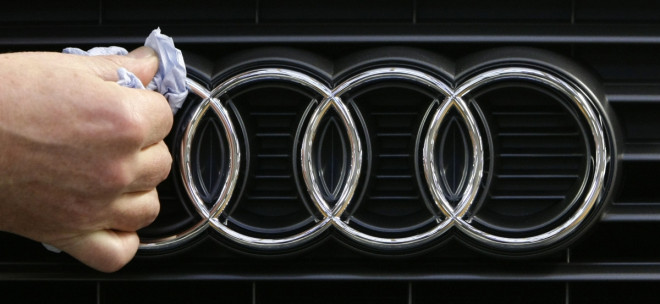 Audi's predecessor worked thousands of slave labourers to death under the Nazi dictatorship, a report commissioned by the German carmaker has revealed.
Audi holds "moral responsibility" for 4,500 prisoners at the Flossenbürg concentration camp in Bavaria, who died while working for Audi's forerunner, Auto Union, at a nearby car plant, the study by historians Martin Kukowski and Rudolf Boch said.
Another 3,700 prisoners were forced to work in inhumane conditions at seven purpose-built concentration camps set up by Nazi SS units as part of a deal with Auto Union, which in turn made vehicles to support Adolf Hitler's war effort, the report said. About one-quarter of these labourers were Jewish.
In addition some 16,500 people not interned in concentration camps were made to work at company plants in the Saxon cities of Zwickau and Chemnitz.
"There can be no discussion about the extent of Auto Union's Nazi connections," the 500-page report read.
Audi commissioned the report after similar studies were made by its parent company, Volkswagen, and fellow carmakers Daimler and BMW.
The historians identified Richard Bruhn, the so-called "Father of Auto Union", as personally responsible for the use of slave labour.
Bruhn, a member of the Nazi party, was head of Auto Union from 1932, throughout WWII and up until 1945. He held the same role also after the company was reopened in West Germany after the war.
In 1953 he was decorated by West Germany with The Grand Cross of Merit for his services to the nation.
"I'm very shocked by the scale of the involvement of the former Auto Union leadership in the system of forced and slave labour," Audi works council head Peter Mosch told Wirtschaftswoche magazine.
The company said it will change its online profile of Bruhn, which currently praises the late boss as the man who, after the war "made it possible to obtain the credit needed to re-establish the Auto Union in Ingolstadt and Düsseldorf, although no security was available."
The mayor of Ingolstadt has also announced he might change the name of a street dedicated to Bruhn.