Australia: 12-year-old girl's foster dad charged with murder as brother also faces charges of incest
The pair were arrested following the seizure of a 2009 blue-coloured Ford XR6 by Queensland police.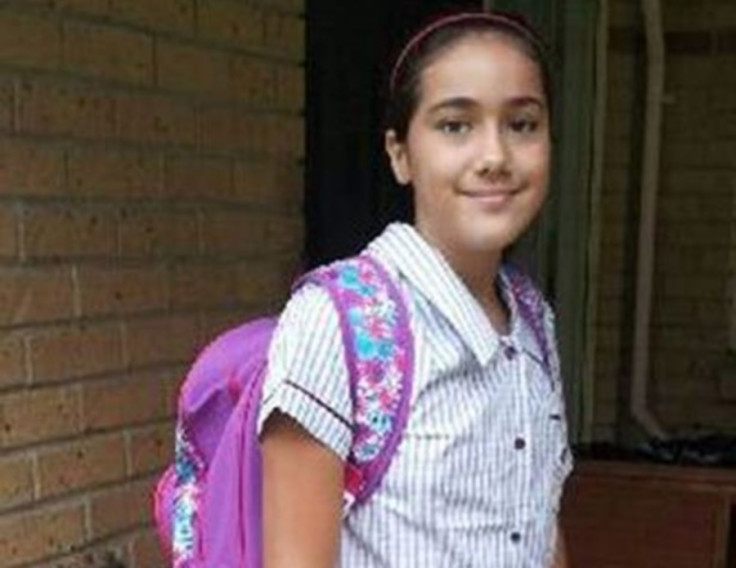 Police in Queensland, Australia have charged a foster father with the murder of his 12-year-old daughter, while her foster brother has also been charged with incest according to reports on Tuesday 20 September.
She was last seen alive 20 miles away when her father Rick Thorburn dropped her off at Marsden State High School on the morning of 30 October 2015. Now almost a year later her 56-year-old foster father has been charged with her murderand an additional charge of interfering with a corpse.
In a case which sent rippled through the community in Beenleigh, Queensland, Tiahleigh Palmer's naked body was found on the banks of the Pimpama River on 5 November 2015.
The arrests follow the police seizure of a 2009 blue-coloured Ford XR6 sedan last week that police say Thorburn owned at the time of Palmer's murder. Her 19-year-old foster brother has also been charged with two counts of perjury and incest in relation to her death.
Also arrested was her foster mother at the time of her death, Julene, and her 20-year-old older foster brother who were remanded in custody with charges not yet brought against either. In March this year investigators offered a $250,000 (£145,000) reward and indemnity from prosecution for anyone who provided evidence leading to Palmer's killer.
Following the delivery of charges, South Eastern Regional Crime coordinator, Superintendent Kerry Johnson, said in a statement: "A team of dedicated detectives and police officers from the Homicide Group and the Logan District have been working long and endless hours to locate those responsible for her death.
"Make no mistake, this is an investigation that is close to the hearts of all officers whose sole aim was to bring her alleged killer to justice."
Det Inspector Damien Hansen also clarified that Julene Thorburn and the 20-year-old arrested had so far co-operated with police. "(Julene) hasn't been charged, she is co-operating with us at this stage," he said.
Palmer's biological mother, Cyndi Palmer, took to Facebook last weekend to say the car seized last week belonged to the Thorburn. She said: "The car that was seized is identical to the one that ... and ... had, the one they had sold within days of Tiahleigh's body being found."
© Copyright IBTimes 2023. All rights reserved.