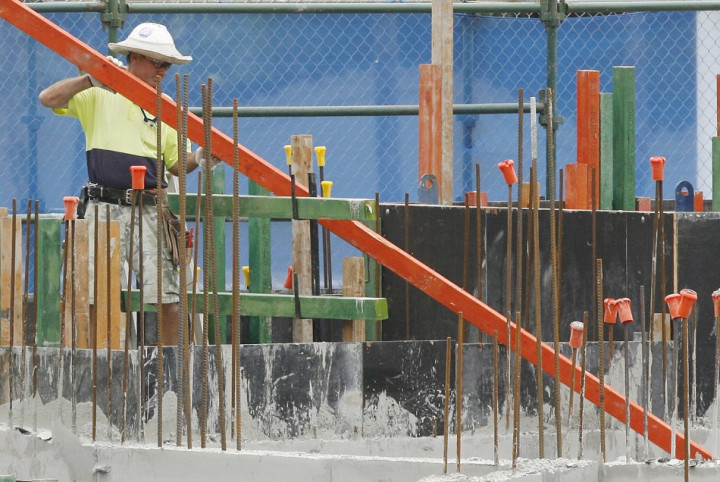 Australia's jobless rate climbed to the highest level since 2009 which will present a fresh challenge to newly-installed Prime Minister Kevin Rudd.
The seasonally-adjusted unemployment rate increased to 5.7% in June from a revised 5.6% in May, according to the Australian Bureau of Statistics (ABS). Economists forecast an unemployment rate of 5.6% for the month.
Nevertheless, the economy added 10,300 jobs, compared to a revised decline by 700 jobs last month. Economists expected the economy to shed 2,500 jobs in June.
The net increase in jobs was offset by a rise in the number of job seekers.
The increase in people in jobs was due to higher part-time employment that rose by 14,800 people to 3.5 million. This was offset by decreased full-time employment, down 4,400 to 8,144,500.
The number of people unemployed increased by 23,700 people to 709,300 in June, according to the ABS.
Increased Working Hours
The amount of hours that people have worked also rocketed.
The ABS monthly seasonally adjusted aggregate 'hours worked' increased by 8.8 million hours to reach 1,638.6 million hours in June.
The seasonally-adjusted labour force participation rate, which reflects the portion people working or looking for work, rose by 0.1 percentage point to 65.3% in June.
Meanwhile, the number of employed people who want to work more hours has also increased, resulting in a higher under-employment rate of 7.4%.
In addition, the number of young people looking for full-time work has climbed to 27.3 %, its highest rate in 15 years. In the 15-19 age group, the overall unemployment rate is at 16%.
Despite the higher unemployment rate, the Reserve Bank of Australia is unlikely to lower the benchmark interest rate next month, say analysts.
"While we have a rate cut pencilled in for later this year, a key question for the RBA is whether it waits a little longer to see if the lower Australian dollar, and already low rates, provide some support to the economy," said ANZ Bank economist Justin Fabo in a research note.
"In addition, the timing of the federal election complicates things with the [RBA] wanting to steer well clear of the election if it indeed gauges that rates need to move lower."
Governor Glenn Stevens earlier cut the benchmark interest rate by 25 basis points to a record-low of 2.75% in May.
The adverse situation comes as a challenge for Rudd, who ousted Julia Gillard last month, in his attempt to steer the economy through a downturn. He faces an election due by 30 November.
An opinion poll, conducted by Rudd's office earlier, found the Labour party rose to its highest level on a two-party preferred basis in almost nine months and is tied on 50% with the Liberal-National coalition.