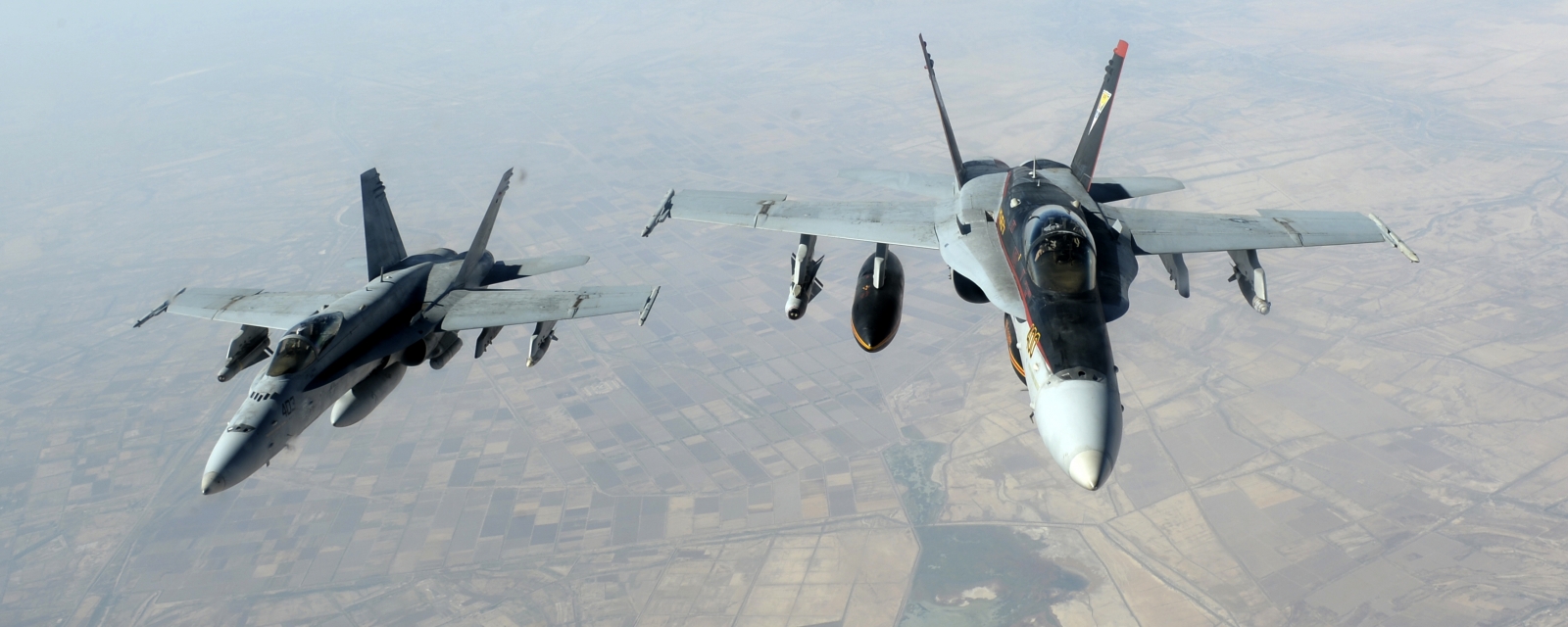 America, Europe and the Gulf states might have made all the headlines recently for their roles in the coalition airs strikes on Isis (Islamic State) targets in Iraq, Australia have also heavily contributed to the offensive.
Australian Super Hornet fighter jets have carried out over 180 sorties against Islamic State insurgents, helping to halt the ground advances of the extremist group.
Whilst it is unclear how many Australian fighter jets have been operating as part of the coalition force, more than 100 bombs have been dropped on Islamic State targets.
Australian aerial surveillance over Iraq recently discovered a secret network of bunkers, concealed in Islamic State held territory in northern Iraq.
Australia Super Hornets have reportedly targeted the bunker labyrinth, destroying 36 strategic Islamic State buildings and caused considerable damage to at least six other targets.
Vice Admiral David Johnston, Chief of Joint Operation in the Royal Australian Navy, released a statement, declaring that Islamic State's momentum "has been checked since the air campaign commenced".
Johnston, who was awarded the Commendation for Distinguished Service in 2012, said: 'Within days a subsequent multinational airstrike involving 20 aircraft attacked 44 targets, complimented by a large-scale ground operation that was led by the Kurdish security forces, that rapidly entered that area, cleared it of the remaining Isil militants, and with some reporting indicating that over 100 Isil fighters were killed in those clearance operations."
As well as contributing air support through the bombing of Islamic State targets, the Australian air force have been regularly delivering a large volume of aid for Iraqi civilians, trapped by Islamic State militants.
Blankets, food, water and tents have been dropped through a series of carefully co-ordinated aid delivery drops across Iraq.
Recently Islamic State have been on the back foot in Iraq, forced to withdraw from parts of Mount Singal, where thousands of Yazidis fled to in August.