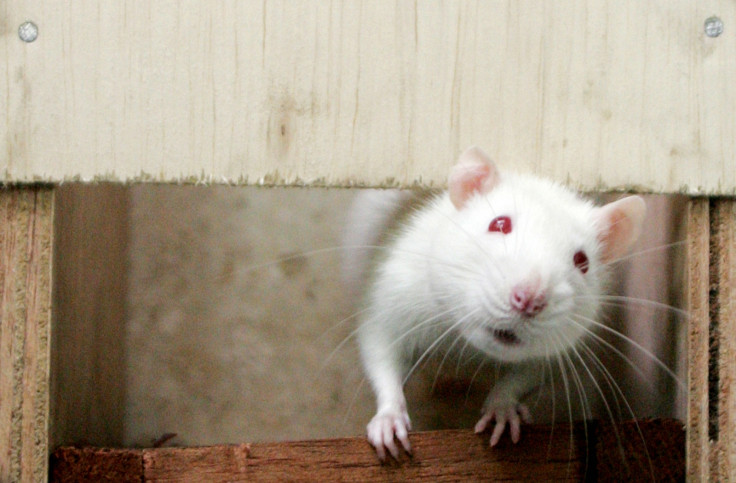 An Australian man, who calls himself "Mad Matt", has been slapped with a three-year ban on possessing pets after being found guilty of biting off a live rat's head in a cruel stunt that he posted on social networking site Facebook. The Brisbane Magistrates Court also ordered him to complete 100 hours of community service as part of his punishment for the crime.
Matthew Maloney, who admitted to one count of animal cruelty, said the act was not "that bad". In the video posted online in January, Maloney was seen swearing, taking the pet rat out of a box, then chewing its head off and taking a swig of vodka.
Magistrate Suzette Coates, in her ruling, said the act did not indicate any manly behaviour; rather it was "rabid, narcissistic, attention-seeking behaviour". However, Maloney defended his action arguing that there are worse things being done to rats in the name of experiments. He said he was not remorseful of what he did, but he would not repeat such an act in future.
"There's a lot of worse stuff you could have done. Buy rat poison, all that stuff, rat traps," the Australian Broadcasting Corporation quoted Maloney as telling reporters outside the court. He also contested the Royal Society for the Prevention of Cruelty to Animals's (RSPCA) claims that the rat suffered pain due to his cruel act. He said: "[The RSPCA] said it was in 29 seconds of pain. I don't know how they could have proven that when they test on rats all the time.
"I just thought it was funny at the time and then yeah, just a stupid decision," he added.
In January when he posted the video, it was viewed by more than 200,000 people, many of whom strongly criticised his action, the Guardian reported. In reply, he reportedly wrote: "All your comments are cracking me up and not one person out there will be able to say anything that will make me feel bad or make me regret what I did. It's mother nature and man's gotta eat!"